Obituary | Jeffrey Scott Truman, 67, of Hartford
October 3, 2019 – Hartford, WI – Jeffrey Scott Truman, 67, of Hartford, Wisconsin passed away Wednesday, October 2, 2019 from brain cancer at the Lawlis Hospice in Mequon.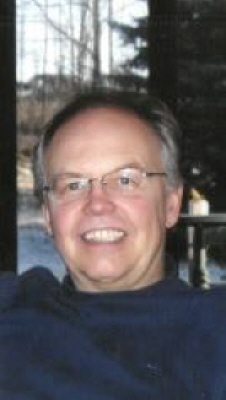 Jeff was born January 17, 1952 in Milwaukee, WI to Jeanne A. (nee Gerg) and John R. Truman. He was a 1969 graduate of Washington High School, Milwaukee, and of the Milwaukee School of Engineering in 1979.
He had a long career in the banking industry at M&I Bank and most recently at U.S. Bank where he was a Project Manager. He was a member of St. Paul's United Church of Christ in Erin, WI serving as Treasurer before his illness.
Jeff enjoyed nature, cycling, traveling, hiking in our national parks, the Brewers, Badgers, and the Packers, and treasured summer vacations with his family at Moon Beach UCC Camp in St. Germaine, WI.
His passion was fishing in Wisconsin rivers and lakes, and he traveled to Canada many times to fish with his best friends Mike and Tom. Jeff is no doubt fulfilling his wish of fishing with Frank in heaven's lake. He will be remembered dearly as a devoted husband and father whose first thought was always for the care and happiness of his family.
Jeff will be forever missed by his wife April (nee Bergemann), and sons Jackson (20) and Lucas (18) of whom he was so proud. He is further survived by his sister Jackie (Bob) Gavin, brother Jim (Karen) Truman, parents-in-law Paul and Doris Bergemann, and many nieces, nephews, friends and other relatives. He was preceded in death by his parents, brother Jay, grandparents John and Bernetta Truman and Arthur and Jane Gerg.
A Memorial Service for Jeff will be held Sunday October 13, 2019 at 1 p.m. at St. Paul United Church of Christ (495 St. Augustine Road Colgate, WI 53017) with Pastor Glenn Danz officiating. Following service, Jeff's committal will take place in the church cemetery.
In lieu of flowers, gifts of remembrance may be sent to the American Brain Tumor Association, 8550 W. Bryn Mawr Avenue, Ste 550, Chicago, IL 60631 or to abta.org. and are greatly appreciated.