September 12, 2023 – West Bend, WI – Jerome Benedict Buboltz, MD, 57, passed away Tuesday, September 12, 2023, at his home in West Bend.  He was born on January 25, 1966, and grew up in Stephenson, Michigan.  He attended Stephenson High School and graduated in 1984, summa cum laude.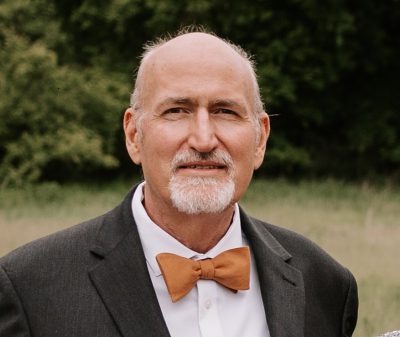 In 1984-1988, he studied at Northern Michigan University and graduated with high honors in biochemistry with BS degree.  He then attended Michigan State University College of Human Medicine from 1988-1992 and graduated with an MD degree.
From 1992-1994 he did his residency in Internal Medicine at St. Joseph Hospital and Marshfield Clinic in Marshfield, WI.  He took extra rotation in Emergency Medicine and moonlighted in various emergency departments which allowed him to take the Emergency Medicine board exam to be doubled boarded in Emergency and Internal Medicine.
His first major job was through Aurora Health Center in Hartford and Slinger, WI practicing internal medicine from 1994-2000.  He then in 2000 changed over to emergency medicine at the Aurora Medical Center Washinton County (AMCWC).
In 2007 he started to practice Hyperbaric Medicine also at AMCWC and by 2012 was boarded by the American Board of Preventative Medicine in Undersea and Hyperbaric Medicine.  By 2020 he then changed over to practicing Hyperbaric Medicine and Wound Care until he started working at the VA in primary care starting in 2016.
He has worked at Green Bay VA Clinic, then Cleveland VA Clinic and then Beaver Dam Clinic.  He had to take an early retirement in 2022 because of acquiring an aggressive form of leukemia (AML).
In his personal life he married Susan Miller in 2009.  He loved to work on restoring old houses and walking the trails on Norther Kettle Moraine.  Love of God and studying the Bible was his passion and he loved to share his love of Jesus Christ with others.
Jerome is survived by his wife, Susan; children, Benjamin (Jaime) Miller, Kayla (Drew) Waldman; grandchildren, Caleb and Kennedy Miller and soon-to-be baby William "Liam" Waldman; his brothers, Albert (Wendy) Buboltz, Jim Buboltz, Roman Buboltz; nephews Jason Buboltz and Jeremy Buboltz.  Further survived by other relatives and friends.
Jerome is preceded in death by his parents Berthold and Rita (nee Reininger) Buboltz and son Nicholas Miller, 2 brothers Wally and Joe Buboltz.
A Memorial Service will be at 6 p.m. on Friday, September 15, 2023, at the Phillip Funeral Home Chapel, 1420 W. Paradise Dr., West Bend, WI 53095.  Visitation will be Friday, September 15, 2023, at the funeral home from 4 p.m. until 5:45 p.m. Private family Interment will be at Washington County Memorial Park.
In lieu of flowers, memorials are appreciated to Tunnels to Towers Foundation t2t.org – supporting the families of American Heros.  Please consider registering at bethematch.org to help save a life.

The Phillip Funeral Home of West Bend is assisting the family; 262-338-2050.