Obituary | Joan L. Smithers, nee Ketterman, 88, of West Bend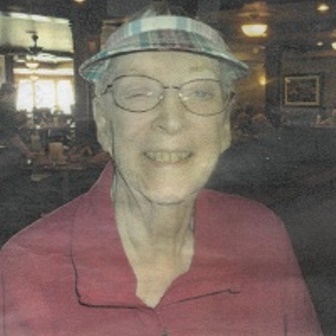 July 15, 2019 – West Bend, WI – Joan L. Smithers, nee Ketterman, of West Bend entered peacefully into God's loving arms on Thursday, July 11, 2019 at her home with her daughters at her side at the age of 88 years.  She was born on May 2, 1931 in Topeka, KS to the late Warren and Maude (nee Sheppard) Ketterman.
After graduating from high school, she attended the University of Kansas where she was a member of the Alpha Omicron Pi sorority.
On September 20, 1958, she was united in marriage to H. Bennett "Ben" Smithers at St. Paul's Episcopal Church in Kansas City, MO.  Together they lived in Kansas City until moving to West Bend in 1974.  Ben predeceased February 24, 2005.
For more than 45 years, she was an active member of St. James Episcopal Church.  She was a member of the altar guild and served as their director, was the church secretary and also taught Sunday school.
She worked at Lakeland Title as a legal secretary for more than 20 years.  Later she found her dream job at Kewaskum Floral.
She enjoyed baking, sewing, tailoring, embroidery, oil and watercolor painting, pen and ink drawing, gardening and flower arranging.  Together with Ben, they were members of various card clubs for bridge and sheepshead.  Her sewing and tailoring talents were put to good use when she was the costume director with Musical Masquers, where she also acted in many roles.
She was a member of the St. Joseph's Hospital Auxiliary and volunteered in helping with the auxiliary's bazaar.  She was a member of the Order of the Eastern Star in which her father was a Worthy Patron of his chapter.
Above all else, she was a loving wife, a devoted mother and proud grandmother.  Her giving spirit, cheerful personality and sense of humor always made those who knew her smile.
Survivors include 2 daughters Samantha (Mark) Metko of New London and Kristina of West Bend; 5 grandchildren Muriel, Martin, Charlie, George and Eden; 1 brother-in-law Bill (Elaine) Smithers of Pewaukee; 1 sister-in-law Sue Smithers of West Bend; other relatives and many special friends from West Bend and Kansas City.
In addition to her husband and parents, she was preceded in death by 1 brother-in-law John Smithers and 1 sister-in-law  Mary Heine-Keenlance.
A Memorial Burial Mass will be held on Saturday, July 20 at 3 p.m. at St. James Episcopal Church with Mother Mindy Valentine Davis officiating.  Burial of the cremated remains will be in the St. James Columbarium.  The family will greet relatives and friends in the Common Room at St. James Church on Saturday from 2 until 2:50 p.m.
In lieu of flowers, the family has requested memorials to the St. James Foundation and are planning on planting a tree in remembrance of Joan.
Joan's family would like to extend a sincere thank you to those who helped care for Joan, including Gericare and Season's Hospice and the staff and aids at New Perspectives.  The care, kindness and compassion is greatly appreciated.