Obituary | Walter 'Wally' Schwartz, 91, of Allenton
July 15, 2019 – Allenton, WI – Walter "Wally" E. Schwartz, 91, of Allenton, passed away Friday, July 12, 2019 at Cedar Community, West Bend after a brief illness.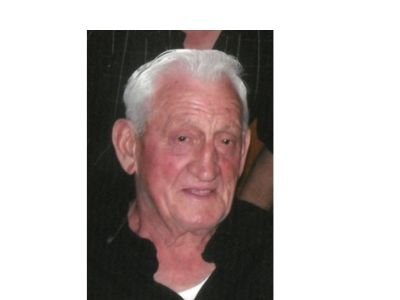 Walter was born on November 27, 1927 in the Town of Addison, WI to parents, Joseph and Agnes (Schmidt) Schwartz. He was united in marriage to Agnes Van Beek on September 28, 1949 at St. Mary's Immaculate Conception, Barton, WI.
In his earlier years he started hauling can milk and then in 1946 at the age of 19, he started his own business, Schwartz Trucking hauling livestock, grain and canning crops along with white washing hundreds of dairy barns. In 1947 he bought a farm in the to of Addison where he and Agnes farmed and ran the trucking company together. Then in 1972 they quit milking and started raising veal calves, steers and hogs. In 1979 Gary joined Walter in the livestock and grain business and in 1981 Rick joined Walter in the whitewashing business.
A hard day's work was Wally's best day. Being devoted to his farming customers and which usually included a couple of stories of the old days and even when Walter was a little under the weather a quick gargle with kerosene was always his cure all. Even in his 90's, Walter's real passion was driving his tractor and working the land with polka music playing.
Walter is survived by his loving children, Rick, Jacqueline (J.B.) Howard, Gary (Nancy) and Judy (Kurt) Goeman; cherished grandchildren, Austin and Tanner Goeman, Josh and Kinsey Birkholz, Gina and Ryan Iseler; great-grandchildren, Grace and Gabe Birkholz; dear siblings, Ed (Louise) Schwartz; sister-in-law, Rosemary Fickert; also survived by nieces, nephews, other relatives and friends. Walter is preceded in death by his loving wife, Agnes of 66 years; parents; brother, Herbert (Lucille); sister, Rosella (Clem) Langenecker; brothers and sister-in-law, Furdie Fickert, Florence (Kenneth) Hefter and Hubert Van Beek.
Walter said many times how much he enjoyed living at Cedar Community where he spent many hours praying the holy rosary for all of us. The family would like to sincerely thank everyone at Cedar Community and the Cedar Community Hospice nurses for their love and great care of our dad. He will be sadly missed by all. In lieu of flowers, memorials to the donor's choice are appreciated. Private family services will be held and committal at St. Peter and Paul Cemetery in Nenno.