March 28, 2023 – Hartford, WI – John Joseph Habeth, 86, of Hartford, Wisconsin, was promoted to heaven (for believers in Jesus Christ- "absent from the body, present with the Lord") on Wednesday, March 22, 2023, at Majestic Heights assisted living.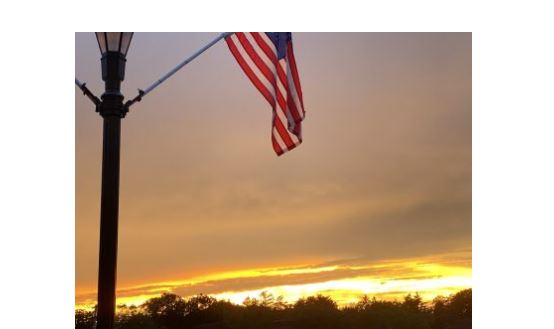 John was born February 5, 1937, in Milwaukee, WI to parents William Habeth and Martha (nee Grohman). He was united in marriage to his wife and mother of their 3 children, Anne (nee Wenzel) on April 20, 1963, and were married for 34 years until her passing on December 6, 1997.
John, right out of high school, started his career as a lithographer at Mandel Company while he proudly served in the
United States Army Reserve
for four years. John ended his lithography career of 41 years, retiring early (1995) to care for Anne as she battled brain cancer. He enjoyed family activities being outside, tending to his lawn and garden, or walking his dog around the city always greeting anyone on his path with a smile, a friendly chat, and a prayer.
John was a collector of model cars and guns. He also enjoyed Lionel model trains. His son Greg and grandson Nicholas set his train up beautifully for him to enjoy in his later years. He was a member of the Wellspring Community Church in Hartford along with his family. He enjoyed memorizing and reciting scripture; faith in Jesus Christ was the most important aspect of John's life.
John is survived by his loving children, Debbie (Gerry) Tangney, and Brian (Laura) Habeth; cherished grandchildren, Tiffany and Zach Habeth, Ben (Alexa) Habeth, Megan (Nathanael) Kruit, and Nicholas Habeth; treasured great-grandchildren, Elijah Kruit and Hallie Habeth; dear brother-in-law Tony Wenzel. John is further survived by his nieces and nephews, and other loved relatives and friends who will miss him deeply.
He is preceded in death by his wife, Anne Habeth; his son, Greg Habeth; parents, William and Martha; mother-in-law, Barbara Wenzel; and sister and brother-in-law, Marge (Ralph)Schulz.
Funeral services for John will be held on Saturday, April 8, 2023, at Shimon Funeral Home, 824 Union Street, Hartford, WI. The family will greet friends and relatives for a visitation from 1 p.m. until 2:50 p.m. Service will start at 3 p.m. at the funeral home, with Rev. Scott Moore officiating.