Obituary | Kathleen 'Katy' Marie Hetebrueg, 63, of West Bend
May 14, 2019 – West Bend, WI – Kathleen "Katy" Marie Hetebrueg (nee Niebauer), 63, of West Bend, passed away at home on May 11, 2019.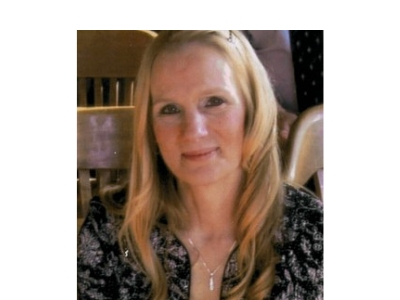 She was born to James and Jean Niebauer on Dec. 24, 1955 in Hartford, then attended West Bend West High School, graduating in 1974. Kathleen married the love of her life Bob Hetebrueg on July 29, 1977 at Holy Angels Church. Katy spent much of her childhood traveling and riding horses. Her beloved treasures were her three daughters. She loved supporting and attending everything they were a part of. The most special times of her life were spent being "Nana" to her 16 grandchildren. Katy was employed at North Shore Gymnastics Academy for 20 years.
Katy is survived by her loving husband Bob of 42 years, daughters Fay Melissa (Tony) Olla, Karly Marie (Chris) Biertzer, and Abby Jo (Steven) Melstrand; Grandchildren Romela, Giovanni, Valentin, Avalon, Luciano, Alessandro, Vitale, Rubia, Santiago, and Francesca Olla, River and Dahlia Biertzer, Romen, Montagne, Cosette, and Edyth Melstrand; and siblings Steve (Nancy) Niebauer, Jamie (Bruce) Hoffman, and Dan (Erica) Niebauer. Further survived by other relatives and friends.
She is preceded in death by her mother Jean and her father James, Her mother-in-law Mercedes Hetebrueg and father-in-law Robert Hetebrueg.
There will be a Memorial Service for Katy at 6:30 p.m. on Friday, May 17 at the Phillip Funeral Home Chapel, 1420 W. Paradise Drive, West Bend with Dennis Olla officiating. A visitation will be held at the funeral home on Friday from 4:00 p.m. until 6:15 p.m.
The family would like to thank all of their friends and family who have had Katy in their thoughts and prayer.