Obituary | Kenneth R. Woller, 93, of West Bend
October 30, 2019 – West Bend, WI –Kenneth R. Woller, 93, of West Bend died Monday, October 28, 2019 at the Lawlis Family Hospice in Mequon. He was born December 10, 1925 in Milwaukee to Otto and Freida (nee Hein) Woller.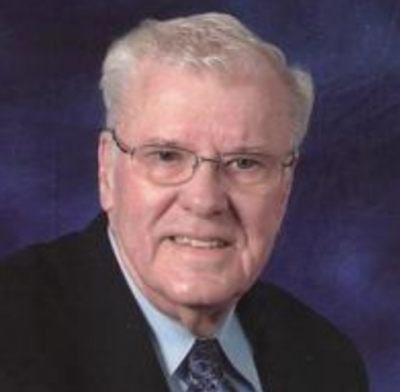 Ken proudly served his country in the United States Marine Corps during WWII.
In 1953 Ken married Marion H. Kalow in Milwaukee. She preceded him in death in 2005. On July 23, 2006 he was united in marriage to Patricia A. Kisting (nee Walters, formerly Carew) at Good Shepherd Lutheran Church in West Bend.
Ken started working at AC Sparkplug in Oak Creek in the early 1950's. In 1972 he was transferred to Santa Barbara, CA where he worked until his retirement in the mid 1980's. In 1995 he and Marion returned to Brookfield where he lived until moving to West Bend in 2006 after his marriage to Patricia.
He was an avid Packer and Brewer fan. Over the years he was a member of the Loyal Order of the Moose and the Benevolent and Protective Order of Elks. He enjoyed his time as an assistant Boy Scout Troop Leader. Ken was a long-time member of Hales Corners Lutheran Church and a current member of Shepherd of the Hills Lutheran Church.
Ken is survived by his wife Patricia, 2 children: Thomas (Thomcheck) Woller of Chanute, KS and Robert (Kim) of New Berlin and his extended family through marriage: Jeffery (Jackie) Kisting of Sussex, John (Chris) Kisting of Hartford and Kimberly (Keith) Johnson of West Bend, 8 grandchildren and 4 great-grandchildren. He is further survived by nieces, nephews and other relatives and friends.
He is preceded in death by his parents, Otto and Frieda Woller, his wife Marion and 2 sisters: Betty (Francis) Beauchene and Eleanor (Stan) Gruchalski.
Funeral services will be held Monday, Nov. 4, 2019 at 4 p.m. at Shepherd of the Hills Lutheran Church, 6869 Wildwood Road, West Bend, WI 53090 with Rev. Darren Knoll officiating. Entombment will be in Wisconsin Memorial Park in Brookfield. The family will greet visitors on Monday, at the church from 2 p.m. until 3:45 p.m. Memorials to Shepherd of the Hills Lutheran Church are appreciated.
The Schmidt Funeral Home in West Bend is serving the family.