December 2, 2019 – Camplbellsport, WI –Larry S. Martiny of Campbellsport, passed away peacefully with his family by his side on Sunday, December 1, 2019 after a long battle with cancer.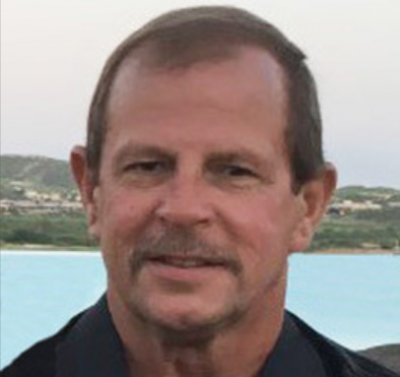 Larry was born on June 10, 1956 in Sheboygan to Richard and Marilyn (nee Munnik) Martiny. Graduated from Campbellsport High School, class of 1974. He then married Carol (nee Bassill) on June 26, 1976 at St. Matthew Catholic Church in Campbellsport. Larry was an electrician for Pieper Power for 40 + years. He started as an apprentice and worked his way up to General Foreman where he managed several large projects. Larry was inducted in the Campbellsport Athletic Hall of Fame on October 10, 2019. Larry enjoyed bowling, playing softball, hunting, fishing, telling stories with his friends, and traveling. But most of all, he loved spending time with his family and especially his grandchildren.
Larry is survived by his wife Carol, daughter Nicole (Andy) Vanica, grandchildren Declan and Blake Vanica. He is further survived by his brothers Rocky (Deborah) Martiny, David (Barb) Martiny, mother-in-law Joan Bassill, sisters-in-law Diane (Tom) Zehren, Lori (Mike) Mayer, nieces and nephews Kevin (Kerry) Martiny, Amy (Mike) Huibregtse, Jamie Zehren, Cheri (Robbie) Manthei, Kimberly and Tim Rowe, Billy Mayer, other relatives and many friends. Preceded in death by his parents Richard and Marilyn, son Nicholas, and father-in-law Norbert Bassill.
A Memorial Mass will be at 12:30 p.m. on Saturday, December 7, 2019 at St. Matthews Catholic Church, 406 E. Main St., Campbellsport, with Rev. Mark Jones presiding. Interment to follow mass at St. Matthews Catholic Cemetery. Visitation will be at the church only on Saturday, December 7 from 9:30 a.m. – 12:15 p.m. In lieu of flowers, memorials are appreciated.
A Special Thank You to the Cancer Center at Froedtert Hospital along with family and friends for all their care and support for Larry.