December 2, 2019 – West Bend, WI – A message from the West Bend School District and West Bend Police Department: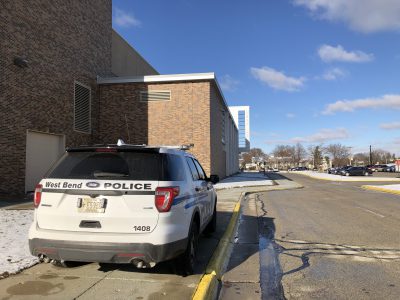 We are aware of the shooting at Waukesha South High School this morning. According to news reports, gunshots were exchanged between a student and school resource officer inside the school and the suspect is in custody. At this point there is no public information as to the motive. Waukesha Police posted the following message, "This is an isolated incident. We are not seeking anybody else we have no other persons of interest. We are in the investigative stage right now as the scene is stabilized."
The safety of all students and staff in the school district is a main priority of the West Bend Police Department and West Bend School District. Today, and at all times, we are in constant communication on any possible threats or any person that may be endangered.

As you may know, a message was sent to high school families last evening regarding an investigation into a social media message about a possible shooting on Monday, December 2. As we have communicated, there was no specific information that the social media post was about any of the West Bend schools. Police and school district officials interviewed numerous students and constantly monitored social media sites and found nothing. In addition, at this point, there is no known correlation between this investigation and the incident at Waukesha South.

Please know that if there is ever a time when we feel students and/or staff are in danger we would take immediate and appropriate action and notify all parties immediately.

The West Bend Police Department and West Bend School District encourages anyone that sees or hears something that may endanger anyone to immediately report it to police. In addition, we remind parents to emphasize to their children that all comments about guns, bombs, and violence are taken very seriously by school staff and police. Any threatening statements or references of violence in the schools will be investigated by police.

As the message to parents said yesterday, neither the school district nor the West Bend Police Department have any information that would cause us to close any schools today. We understand your concerns and there will be a strong police presence at the end of the school day today. Please do not be alarmed; they are there to ensure the safety of the students and staff. In addition, the police department has additional officers assigned in and around the schools in the upcoming days.

Thank you.

West Bend Police Chief Ken Meuler

West Bend School District Superintendent Don Kirkegaard
As the above notice was posted a second school lockdown was announced in neighboring Waukesha County; the current lockdown is at Waukesha North High School. Click HERE for details from Fox 6.