Feb. 15, 2019 – West Bend, WI – Louis O. "Louie" Scepanski, 87, of West Bend, passed away on Tuesday, February 12, 2019, at Samaritan Health Center in West Bend.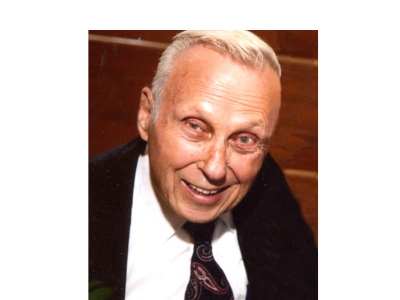 Louie was born on May 23, 1931, in Milwaukee, the son of the late Alois and Theresa Scepanski. On June 13, 1964, he was united in marriage to Sharon Dobbins at St. Peter and Paul Church in Milwaukee.
He was a faithful member of St. Mary's Immaculate Conception Church in West Bend. Louie proudly served his country in the U.S. Air Force during the Cold War Era. He enjoyed gardening, woodworking, taking camping trips, and making fire wood. Louie was an active local member of the EAA West Bend Chapter in his retirement years. In 2015 Louie attended the Honor Flight.
Those Louie leaves behind to cherish his memory include his wife, Sharon; three children, Mark (Debbie) Scepanski of Sussex, Kevin (Julie) Scepanski of Hartford, and Shelly (Craig) Treder of Whitewater; 10 grandchildren, Zachariah, Isaiah, Sophia, John, and Michael Scepanski, Nick (Jessica) Treder, Justin Treder, Dallas Treder, Whitney Treder and Sydney Treder; two great-grandchildren, Cole and Josephine Treder; two sisters-in-law, Linda Scepanski and Shirley Rabbie; a brother-in-law,  James Dobbins; other relatives and friends.
In addition to his parents, Louie was preceded in death by two brothers, Robert "Bob" Scepanski and William "Bill" Scepanski.
A Mass of Christian Burial for Louie will be held at 1:00 p.m. on Saturday, February 16, 2019, at St. Mary's Immaculate Conception, 1610 Monroe Street, in West Bend, with Father Nathan Reesman officiating.
The family will greet relatives and friends at the church on Saturday from 11:00 a.m. until the time of Mass.
The family would like to extend their appreciation to the staff at Samaritan Health Center in West Bend for the care provided to Louie.