Obituary | Louise Elaine Rogulic (Horrall), 93, of West Bend
April 1, 2020 – West Bend, WI – Louise H. Rogulic (nee Horrall), 93, passed away on Sunday, March 29, 2020 in West Bend.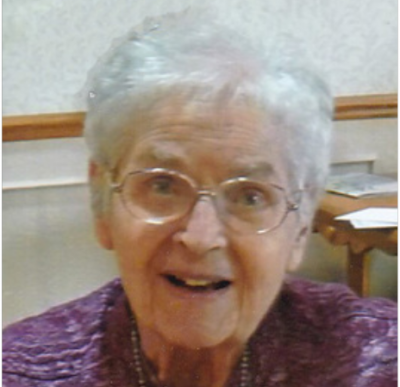 She was born on May 20, 1926 in Bemidji, Minnesota to Burtis E. and Bernice V. (nee Moody) Horrall and was raised in West Lafayette, Indiana. Louise graduated from High School in 1943, attended Purdue University and received her Masters Degree from Purdue in June 1951. On August 16, 1952 Louise married John Marco Rogulic on the University of Chicago Campus.
Louise worked as a School Psychologist and for many years served as the Director of Special Education in McHenry County, IL. Education was very important in her life and Louise took great pride in furthering her education beyond her MS both in academics as well as personal growth. Of her many achievements were documenting family history through genealogy. She could always be counted on to share/read a story at family gatherings and was an accomplished seamstress and knitter. She loved to travel and together Louise and John traveled around the world including many trips to Europe, New Zealand, Australia, China etc. She served on many committees/boards, was a member of Pi Beta Phi, Daughters of the American Revolution, Society of Mayflower Descendants, and Who's Who in American Women 1981-1982.
Louise is survived by her daughter Laura (Gordon) Bertagnoli, grandsons Nik (Rebecca) and Tony (Emily) and was affectionately called "GG" by her great-grandchildren Dylan, Sawyer and Owen. She was looking forward to another "great" baby girl in April. Her cousin Janyce Wilson, nieces, nephews, dear friend Winnie and other relatives and friends also survive her. She was preceded in death by her parents, husband John, daughter Lisa Rogulic Newsome and brother
Ross Horrall.
The family extends a very special thank you to all the staff at The Cottages as well as Cedar Hospice for their exceptional care, kindness and support.
A Celebration of Life will be held at a later date.