Obituary | Louise Lynn Severson, nee Kramer, 76, of West Bend
July 11, 2020 – Louise Lynn Severson, nee Kramer, 76, passed away on March 23, 2020 at the Kathy Hospice in West Bend. She was born to Ray and Marge (Naber) Kramer on May 15, 1943 and was a life-long resident of Slinger.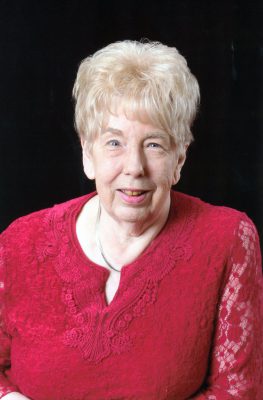 Louise is survived by her children Laurie Severson-Curiel and Scott Severson; granddaughters Ambar (Paul) Curiel-Mader and Abril Curiel; great-grandsons Jack, Henry and Charlie Mader; and her sisters Paula (Mike) Riebe and Ann (Gary) Dornfeld; and nieces and nephews. She is also survived by sisters-in-law Trudy Kramer, Rita, Lucy, and Jean Severson; cousins Allen "Butch" (Judy) Held and Art (Sonja) Held.
A private memorial service and burial were held.
A Celebration of Life will be held Saturday, July 18, 2020 at Hickory Lane Park, Jackson, WI from 1 p.m. to 4 p.m. Family and friends are welcomed.
Memorials to Kraemer Cancer Center in West Bend or Honours, Inc. at Slinger High School appreciated.