Obituary | Ludwig "Louie" Stamm, 89, of West Bend
September 5, 2019 – West Bend, WI – Ludwig "Louie" Stamm, 89, of West Bend died Wednesday, September 4, 2019 at Froedtert Hospital in Wauwatosa. He was born May 20, 1930 in Alperscheid, Germany to Josef and Anna (nee Engel) Stamm.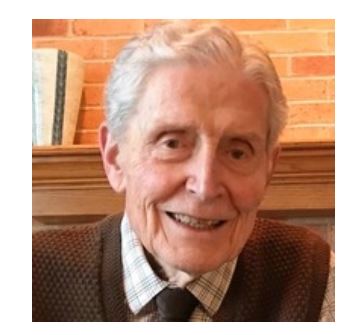 On June 6, 1959 he was united in marriage to Althea S. Strauss at St. Leo's Catholic Church in Milwaukee.
Louie's life journey began in a small farming town in the northwest part of Germany.  After completing a woodworking apprenticeship in Germany, he immigrated to the U.S. at the age of 23.  He was drafted and served in the Army and then became a U.S. citizen.  He worked in his uncle's home construction business and eventually took college credits in order to become a teacher.  He then worked most of his career as a woodworking shop teacher for the Milwaukee Public School System both at the junior and high school levels.
Louie was a man of many talents and interests that included furniture making, wood carving, singing, dancing and traveling.  He enjoyed music, song and dance his entire life.  His lifelong love of singing included participation in church choirs, the "MenoHarmonee" choral group, a barbershop quartet and eventually the Choristers of Cedar Ridge Community.  He loved dancing including Square and Round dancing and of course polkas and waltzes.  He had a special fondness for German folk and marching music.
Louie was a man of strong Catholic Christian faith which was evident throughout his life.  He was a sweet, kind, polite, loving man who always had a smile for everyone until the end.
Louie is survived by his wife of 60 years, Althea, 3 children: Anne (Richard) Konop, Anthony Stamm and Eric (Nicole Dahl) Stamm and 3 grandchildren: Peyton, Brady and Miranda. He is further survived by his brother Heinrich (Margaret) Stamm, his brother-in-law Lloyd (Joanne) Strauss, his sister-in-law Louise (Peter) Feider and nieces, nephews and other relatives and friends.
He is preceded in death by his parents, Josef and Anna, his son Paul and three brothers: Josef, Alfred and Martin.
A Mass of Christian Burial will be held Saturday, September 7, 2019 at 12 p.m. at Holy Angels Catholic Church with Rev. Howard Hasse presiding. The family will greet visitors on Saturday, at the church from 11 a.m. until 11:45 a.m.  In lieu of flowers, memorials are appreciated.
The Schmidt Funeral Home in West Bend is serving the family.