Obituary | Oscar " Ozzie" Hetzel, 93, of Slinger
Oscar " Ozzie" Hetzel, 93, passed away peacefully on September 5, 2019. He was born in Slinger on June 20, 1926. Ozzie had a lifelong passion for traveling, history, hunting and fishing. He was a general contractor and built many houses. He didn't just build houses, he helped create homes. At the center of his life was the love he had for his family and friends. We will always remember his generous spirit and contagious smile.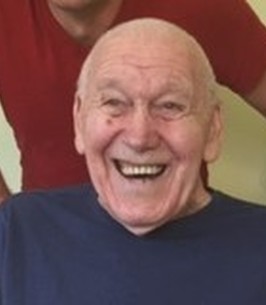 He is survived by his children Annette (Francis) Mervar, Barb (Tod) Sauer, Lynn (Mark) Kern, Frank (Barb) Hetzel, Tom (Patti) Hetzel, Allan (fiancee Mary Gorka) Hetzel, Marlene Hetzel (Rob Bartz); 13 grandchildren and 3 great-grandsons.
Oscar is preceded in death by his wife Delores, his parents, 4 sisters, 1 brother and a granddaughter.
There will be a Mass of Christian Burial at 11:30 a.m. on Monday, September 9 at St. Peters Catholic Church (200 E Washington Street, Slinger, WI 53086) with Father Richard Stoffel officiating. A visitation will be held at the church from 10 a.m. until 11:15 a.m. Additional visitation will be held from 4 p.m. until 7 p.m. on Sunday, September 8 at The Phillip Funeral Home Chapel (1420 W. Paradise Drive, West Bend, WI 53095).
Memorials are appreciated to the family for distribution to children's charities.
The family of Oscar would like to thank The Wellington Place for their outstanding care and comfort of their Dad and family, as well as everyone else that took time to care for Dad.