Obituary | Lyle Walter Schacht, 80, of Rubicon
May 22, 2019 – Rubicon, WI – Lyle Walter Schacht, 80, of Rubicon passed away peacefully on May 18, 2019 at The Kathy Hospice in West Bend.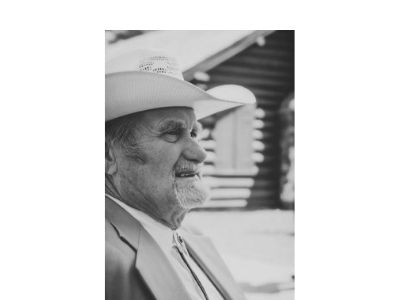 The youngest of 5 children, his twin brother Lloyd older by a whole 10 minutes…a fact he never hesitated to share when the subject arose. He was born on June 13, 1938 at Orchard Grove in the Town of Farmington to Harold Eli Charles and Erna (nee Roll) Schacht. Lyle graduated from Kewaskum High School in 1956, then followed in his brother Vernon's footsteps and proudly served his country from 1961 – 1963 in the US Army 513 Engr Co.

Lyle was united in marriage to Marlene Yogerst on November 9, 1968 at St. Mary's Catholic Church in Menomonee Falls. They moved to the home they bought in Rubicon to start a family. There they became active members of St. John's Catholic Church. He enjoyed travelling and worked for many years, retirement and beyond, as a long-haul truck driver.

Lyle will be deeply missed by all who had the pleasure of knowing him. He was a kindhearted, honest man, proud and patriotic. He worked hard and earnestly. He was patient, loving, trusting and trustworthy and always treated people with respect. Lyle was a magnificent example for all to follow.

His favorite past times included creating projects in his shed, reading anything he could get his hands on and building lawn ornaments as a found-object artist. He loved music and enjoyed listening to his favorite local bands or really, anyone with an instrument. When not driving truck, Lyle enjoyed restoring antique tractors and going to vintage car and tractor shows, frequently in the company of his twin-brother Lloyd. He preferred to spend his time outdoors whether for work or leisure. He made time daily for long walks in the country and loved to spend time with his family. Lyle was known to be an avid storyteller, even holding the listeners attention after the fifth retelling. Most learned you had to wait for him to get a few phrases out before being able to tell if this particular story was a tall tale. His natural ability to strike up conversation or find common interest with anyone was one of his most familiar and memorable traits.

One of Lyle's true passions was his advocacy for the sanctity of all life through his involvement with Wisconsin Right to Life. He truly believed every person has a right to live regardless of age, illness or disability. He built a pedal-powered train engine and caboose to spread the word at parades and built a portable gazebo to set up at the county fair to distribute information. He wanted everyone to know that every life has value, meaning and dignity and felt life is the first and most basic right.

He leaves behind Marlene, his devoted wife of 50 plus years; four adoring children, Michael (Heather) Schacht, Laura (Mike) Eggleston, Renee (Kris Anderson) Barzano-Anderson and Erin (Aaron) Kielisch; sixteen grandchildren; two sisters, Bernice Bindrich and Shirley Becker; twin brother Lloyd (Ruby) Schacht; other relatives and friends.

He is preceded in death by his parents; brother, Vernon Schacht; sisters-in law Marion Schacht, Rita Yogerst, Karen Yogerst; brothers-in-law John Yogerst, Robert Bindrich, Armand Becker; nephew, Daniel Becker; son-in-law Michael Barzano.

Funeral Services in remembrance of Lyle will be held at the Shimon Funeral Home, 824 Union St., Hartford on Friday, May 24 at 6 p.m. with Rev. Justin Lopina presiding. Military Honors will begin the services. Visitation for family and friends will be from 3 p.m. – 6 p.m.

The family would like to thank the staff at Aurora Summit and Grafton, and the staff at Kathy Hospice for their loving care of Lyle.