June 19, 2020 – West Bend, WI – Marlene A. DeBraal (nee Trepanitis), 86, passed away on Tuesday, June 16, 2020 at the Cottages in West Bend. She was born on August 19, 1933 in Sheboygan, WI to Frank and Margaret (nee Heilberger) Trepanitis. She graduated from Central High School in Sheboygan. She was a cheerleader and enjoyed playing baseball.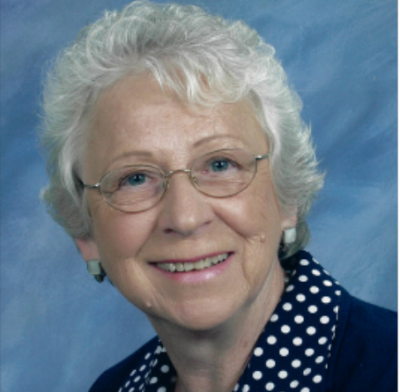 On January 3rd, 1953 she married Jack K. DeBraal in Sheboygan, WI.
She was employed by a number of companies over the years, including Sears, the West Bend company, and Enger Kress. In her retired years, she enjoyed traveling with Jack and spending time with her family, and especially loved having fun with her grandchildren and great-grandchildren. She also enjoyed being a volunteer hostess at many funerals serving families who had lost loved ones.
Marlene is survived by her children, Roxanne (Randy) Garrett, Richardson, TX; Stanley (Luanne Kappeler-DeBraal), West Bend; Jack (Maribeth), Hubertus, WI; and Tim (Liz), Scotland, UK; four grandchildren, Merritt, Andy, Laurie, and Jordyn; three great grandchildren, Kingston, Isla, and Mila; one sister, Laurel (Karl); and one brother-in-law, Mark (Suzanne). She is further survived by nieces, nephews, other relatives and friends.
Marlene is preceded in death by her parents, husband, and seven of her siblings.
A Private family Mass of Christian Burial has taken place at St. Frances Cabrini in West Bend and was followed by a private family Interment at Holy Angels Catholic Cemetery.
A special thank you to all of the caretakers and hospice staff at the Cottages Memory Care facility in West Bend, WI.