Obituary | Mary Ann E. Priesgen, 78, of Allenton
Feb. 28, 2019 – Allenton, WI – Mary Ann E. Priesgen (nee Stommel), 78, of Allenton, passed away peacefully on February 26, 2019 at the Aurora Medical Center in Hartford.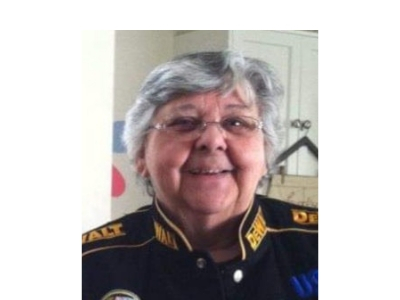 She was born on March 31, 1940 to Charles and Stella Stommel (nee Reichert). On July 9, 1960 Mary Ann married Jerome Priesgen. During her younger years she worked at Allcast in Allenton, then went on to work for Aurora Pharmacy, managing the Jackson location.
Mary Ann is survived by her husband of 58 years, son Jerome and friend Carolyn, son Tony and daughter in law Rochelle, son Carl and friend Donna, son Ken and friend Sarah; grandchildren Carrie and Kody; great-grand daughter Madison; sister Agnes and Phillip Zimmerman, and sisters-in-law Ramona Stommel and Mary Priesgen, and brother-in-law Gene Uhl. Mary Ann is further survived by nieces, nephews, other relatives and friends.
Mary Ann is preceded in death by her parents, brother Claude and Frida Stommel, brother Charles Stommel, sister Dolores and Paul Scholtes, sister-in-law Doreen Scholtes, brother-in law Edward and Louise Priesgen and brother-in-law Eugene and Vanelda Priesgen, and brother-in-law Leroy Priesgen.
A Mass of Christian Burial will be held at 3:00 p.m. on Monday, March 4, 2019 at Resurrection Catholic Church (215 Main Street, Allenton WI, 53002). A Visitation will be held at the church from 1:00 p.m. until the time of Mass.
The family of Mary Ann would like to thank the staff at Aurora Hartford, including the Cancer Center.
In lieu of flowers, memorials are appreciated for the family's wishes.