Obituary | Mercedes D. Otten, 77, of Kewaskum
Feb. 4, 2019 – Kewaskum, WI – Mercedes D. Otten (nee Biersack), 77, joined Jesus and her loved ones on Sunday, February 3, 2019.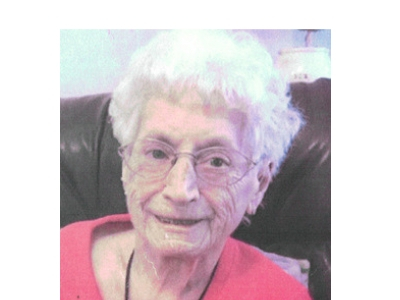 Mercedes was born on April 23rd, 1941 in West bend to Jerome and Minerva (nee Schultze) Biersack and was raised on the family farm. Her next door neighbor Roman "Dickey" Otten became her sweetheart and the love of her life. She fondly remembered Dickie passing caramels to her over the fence line on a hay fork as they worked together harvesting crops on both farms. They were married on Oct 10th, 1959, and later purchased their own farm in Kewaskum where they worked side by side and lovingly raised three children; Kathy (Dave Birch) Otten, Andy Otten and Judy (Rich) Heilman.
Mercedes remained on the farm until moving to Serenity Villa in Slinger in January 2018 for health-related reasons. There she received excellent loving care by the staff and her nurses Julie and Kim (from Horizon Hospice). Dr. Gary Herdrich was Mercedes's Dr. for many years and was very special and highly regarded by her.
Mercedes dearly loved her grandchildren; Dan Peters, Shelly (Kyle Brierton) Peters, Katelyn Heilman and Ethan Heilman, her great-grandson Jaxon Brierton was affectionately called "the little farmer" by her.
She had a very sweet and loving heart that everyone treasured and an unmatched level of care and commitment as she lovingly cared for Dickey for 14 years following his debilitating stroke until he passed away.
Mercedes loved card games, shopping and going to lunch, gator rides on the farm and helping at church activities and rummage sales. She enjoyed visits from friends, and neighbors and family gatherings.
Mercedes was preceded in death by her husband Roman, her parents, in-laws Andrew and Elsie Otten, and brother and sisters in-laws; William and Jean Otten, John and Alice Heindl, John and Grace Kuester, many aunts, uncles other relatives and friends.
Funeral Services for Mercedes will be held at 12:00 pm on Thursday, February 7 at the Phillip Funeral Home Chapel (1420 W Paradise Dr. West Bend) with Fr. Tom Biersack presiding. Visitation will be at the funeral home on Thursday, February 7 from 10 am until time of service at 12 pm. Interment will be at Old St. Mary Cemetery in West Bend.