Hartford Rotary names Students of the Month for January | By Teri Kermendy
Feb. 4, 2019 – Hartford, WI – The Hartford Rotary Club and Hartford Union High School are pleased to announce that Matthew Becker, Katie Brockhaus, and Mike Scepanski were honored recently as Rotary Students of the Month.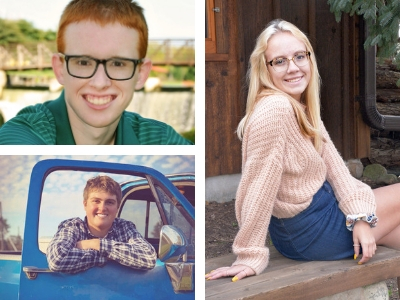 The students were given special recognition for their accomplishments at the Hartford Rotary Club's Thursday noon meetings during the month of January.
Matthew Becker is the son of Cheri and Joe Becker.  Becker is a member of the National Honor Society, the Varsity Math Team, and Student Council.  He is also Percussion Section Leader of the Symphonic Band, a member of the HUHS Concert Choir, and had the lead role of Seymour in the fall musical "Little Shop of Horrors" at the Schauer Arts and Activities Center.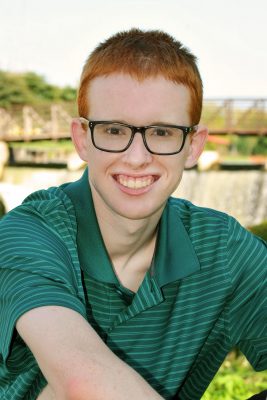 Becker received special honors in several areas in 2018.  He earned WSMA State Solo and Ensemble Exemplary Soloist recognition in piano and was selected to perform with the WSMA State Honors Band.  Becker was also selected as a National Merit Scholarship semifinalist.
Becker has given back to his community by serving as a Religious Education Teacher's aide, a member the Bell Choir and playing piano at church and community events at St. Kilian Catholic Church. 
Becker plans to attend a 4-year university and is considering a major in either math or music.  His top university choices are Michigan, Notre Dame, and Northwestern.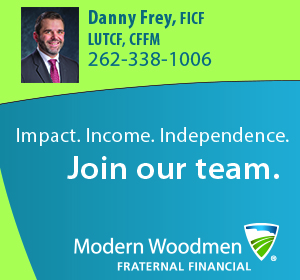 Katie Brockhaus is the daughter of Heather and Michael Brockhaus.  Brockhaus is a member of Peers 4 Peers, Mock Trial and the girl's tennis team at HUHS.  She has been very active in the instrumental music program.  Brockhaus is a member of the Symphonic Band, Marching Band, Jazz Band and Pep Band.  She is also a member of the Moraine Symphonic Band and Youth and Wind Orchestra of Wisconsin.  Brockhaus was a State Solo and Ensemble qualifier in 2018 and performed with the HUHS Marching Band in the New Year's Day Parade in London, England.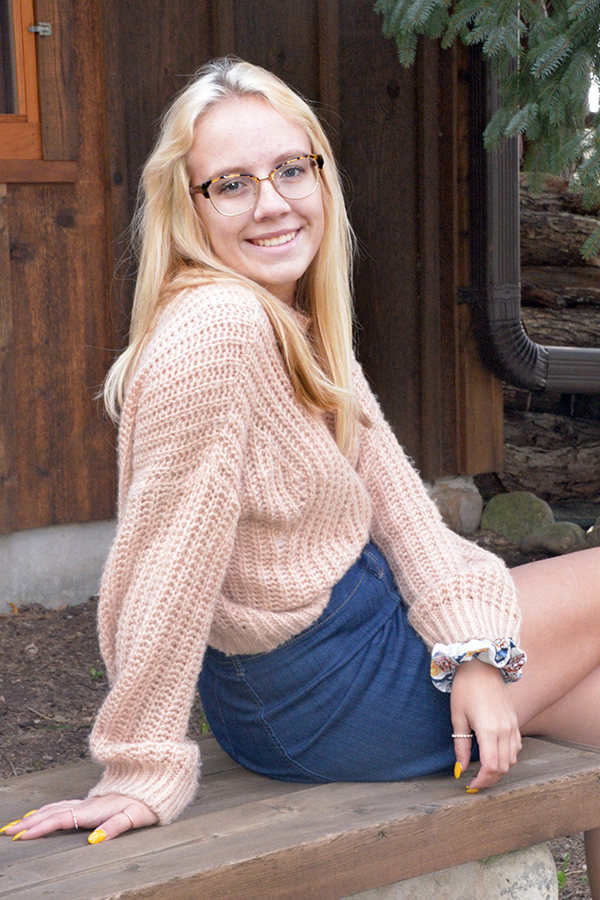 Brockhaus has given back to her community by volunteering her time with Family Promise of Washington County and at Northbrook Church in Youth Ministry.  She has served as a youth soccer coach and enjoys giving private bassoon and saxophone lessons to interested students.
 Brockhaus plans to attend Concordia University to study music education and music performance.  Her goal is to eventually become a high school Music Teacher.
Mike Scepanski is the son of Julie and Kevin Scepanski.  Scepanski is a member of FFA, SkillsUSA, and Boy Scouts of America.  He is a Past-President and current Vice President of SkillsUSA at Hartford.  Scepanski finished 3rd two years in a row in the SkillsUSA State Small Engines competition.  He finished 1st in the State FFA Agricultural Mechanics competition.  Scepanski has also completed his apprenticeship program in manufacturing at Triton Trailers in Hartford.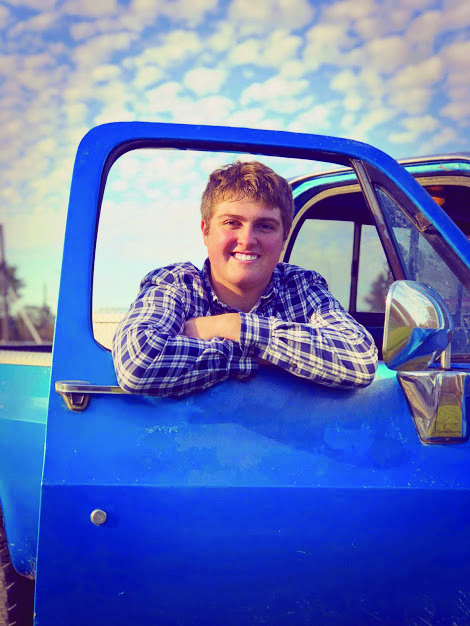 For his Eagle Scout Community Service Project, Scepanski developed a 1000-foot Nature Trail with hand-built trailside benches.  The trail is located on the south end of Airport Drive in Hartford near the old Libby Canning Factory lagoons.
In the fall of 2019, Scepanski plans to attend the Universal Technical Institute in Lisle, Illinois to pursue certification as an Automotive Technician.