September 16, 2020 – Kewaskum, WI – Michael J. Wise passed away unexpectedly on Saturday July 12, 2020 at Ft. Jackson South Carolina during basic training. He was born on July 25, 1991 in Leominster, MA to James and Wendy (nee Wallace) Wise. Mike graduated from Kewaskum High School Class of 2009. On December 17, 2017 he married Ashely M. Christenson and they began their family.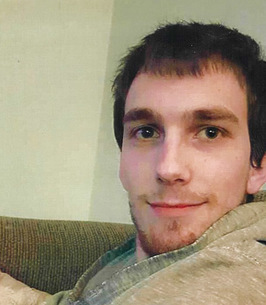 Mike served his country and community. He served with the Kewaskum Fire Department as an EMT. He loved soccer and coaching, but he especially loved his family and spending time with them.
Mike is survived by his wife Ashley, daughter Rosalie, unborn baby Wise, parents James and Wendy Wise, his brother Brandon (Jia Long) Wise, Grandparents Kenneth and Diane Wallace, Grandfather Phillip Wise, aunts, uncles, cousins other relatives and friends. He was preceded in death by his grandmother Karen Wise.
The family would like to thank everyone who has reached out with support and stories about their time with Michael.
Memorials to the Wounded Warrior Project or Kewaskum Fire Department are appreciated.
Click HERE for more information on Michael Wise and family.
Funeral Times are pending.