Obituary | Nick J. Orth, 77, of Hartford
July 25, 2019 – Hartford, WI – Nick J. Orth, 77, of Hartford, Wisconsin found peace on Wednesday, July 24, 2019 at the Majestic Heights.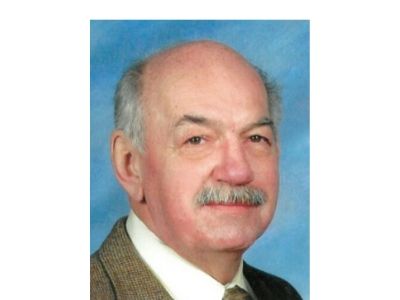 Nick was born on January 6, 1942 in Milwaukee, WI to Philip J. Sr. and Margaret (nee Lang) Orth. He was united in marriage to Joan Morris on February 16, 1963 in Milwaukee, WI.
Nick worked at Guglar Litho (Northstar Print Group) as a creative director graphic artist for over 41 years. He was also a commercial artist and was the lead designer for the flag for the Port of Milwaukee. Nick was honored to also design the street signs and the Town Hall sign for the Town of Erin. He was a volunteer fireman for the city of Greenfield for 10 years and was also a member of Divine Savior Lutheran Church in Hartford.
Nick is survived by his beloved wife Joan; daughters, Christine (Jeffrey) Hesse of West Bend, Cynthia Helman of Rubicon, and Catherine (Peter) Kaphingst of Hartford. Grandchildren, Carly (Jared) Cardarelle, Emily Hesse, Matthew Helman, Joshua Helman, Jacob, Rebecca, and Hannah Kaphingst. Brothers Philip Orth Jr. and John Orth; sisters-in-law Carol Orth, Roberta Cruff, Barbara Morris, and Sharon Orth. He is further survived by other nieces, nephews, and other relatives and friends.
He is preceded in death by his parents, brothers Ray, Henry, Eugene and Daniel Orth; granddaughter Rachel Kaphingst.
Memorial Service for Nick will be held at Divine Savior Lutheran Church, 3200 Hwy K, Hartford on Saturday, July 27 at 12 p.m. Visitation for family and friends from 10 a.m until time of service.
Inurnment will be in Pleasant Hill Cemetery in Hartford, WI.
In lieu of flowers, memorials to Divine Savior Lutheran Church are appreciated.
The family would like to thank the caregivers at the Majestic Heights in Hartford and Pastors Douglas Stowe and Jonathan Meyer at Divine Savior Lutheran Church.