July 25, 2019 – Slinger, WI – Rev. Anthony "Tony" G. Klink, 86, of Slinger, Wisconsin passed away Tuesday, July 23, 2019 at Autumn Oaks in Slinger.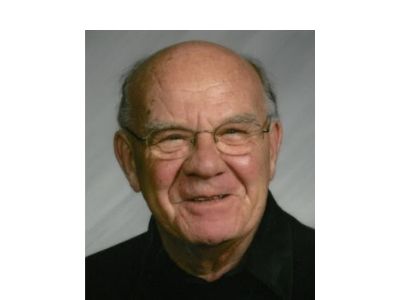 Tony was born August 26, 1932 in Rubicon, WI to Quirin and Anna (nee Roethle) Klink.
Tony attended St. John's Catholic grade school in Rubicon and St. Francis Minor and Major Seminaries in Milwaukee where he received a Bachelor of Arts Degree. He was ordained to the priesthood by the Most Reverend Albert G. Meyer, Archbishop of Milwaukee, on May 31, 1958, at the Cathedral of St. John the Evangelist, Milwaukee.
Tony then served at St. Gregory the Great from 1958-1967, St. Boniface 1967-1970, St. Thomas Aquinas 1970-1972, St. Anne 1972-1985 all in Milwaukee and St. Anthony Menomonee Falls from 1985 to until his retirement September 1, 2000. He then continued his ministry working for many years at the Racine Correctional Institute with prisoners about to be released and six months after the with decision making and providing support and information, friendship and encouragement. He then started working at the Red Granite Prison offering mass. Tony was Chaplain for the Knights of Columbus in Berlin, WI. He also assisted with masses at St. Kathryn Drexel in Beaver Dam and for the last 6 years he celebrated mass during the week at Autumn Oaks in Slinger.
Tony is survived by his sister Dorothy (Joseph) Becker and Joan Dais; sisters-in-law Monica Klink and Mary Klink. He is further survived by hundreds of nieces, nephews and other relatives and friends.
He is preceded in death by his parents; siblings Anne (Edgar), Quirin, Jerome (Betty), Therese (Donald), Rosemary (Glen), Joseph (Florence), Clarence, Kenneth (Joan), Marie; brother-in-law Harley Dais.
Mass of Christian Burial for Fr. Tony Klink will be celebrated Saturday, July 27, 2019 at 1 p.m. at St. John Catholic Church (W1170 Rome Rd. Rubicon WI 53078) with Rev. David LaPlante officiating. Family will greet relatives and friends at the church on Saturday from 10 a.m. -12:45 p.m
Interment in St. John Catholic Cemetery in Rubicon following mass.
Blessed are they who provide a home for the homeless and care to struggling. To the staff of Autumn Oaks who provided Fr. Tony Klink a home, care and love in his final years, may blessings be yours. Thank you. The family of Rev. Tony