April 11, 2023 – Washington County, WI – Nickolas L. Wickert, 30, of the Town of Addison, Wisconsin passed away unexpectedly in an automobile accident Friday, April 7, 2023.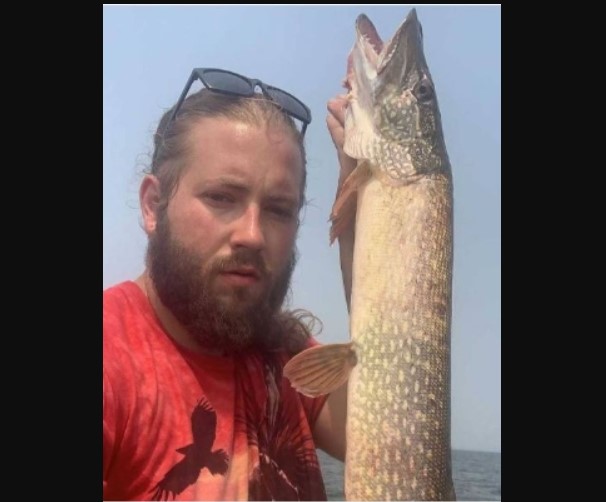 Nick was born December 5, 1992, in West Bend, WI to Kristin M. Seitz and Lawrence L. Wickert III. He attended Allenton grade school, Slinger Middle School, and graduated from Slinger High School, class of 2011. Nick was a very talented artist and painter. He worked with his Dad for many years as a painting contractor. He recently began working at Maysteel Industries, LLC in Allenton.
Nick enjoyed doing everything outdoors, especially fishing, listening to great music, and spending time with his friends and family. He was a passionate person, smart, kind, thoughtful, very funny, and always willing to help anyone with almost anything.
Nick is survived by his loving parents, Kristin Seitz (William "Bill" Heinecke) and Lawrence "Larry" Wickert; loving brother, Jake Seitz; cherished grandparents, Cheryl and Richard Seramur and cherished grandmas, Janice Seitz and Nancy Wickert; loved aunts and uncles, Steven (Sandra) Seitz, Andrew (Sarah), and Michael Seramur, Lon, Lori, Lynn, and Lisa; and treasured cousins, Nathan (Jordan), Zachary (Courtney), Joseph (Abigail), Daniel (Lauren) Seitz, and Ali, Ryan, and Alex. He is further survived by many relatives and great loving friends.
He is preceded in death by his maternal grandfather, Gary J. Seitz and paternal grandfather, Lawrence Wickert II.
A Celebration of Nick's life (with lots of food and refreshments) will be held Friday, April 14, 2023, from 3 p.m. to 6 p.m. with a Prayer Service at 3:30 p.m. officiated by Rev. Vince Cardarelle at Community Church, North Location, W5760 Mohawk Road, Campbellsport, WI.
Contributions in memory of Nick are appreciated in the care of his Mom, Kristin Seitz.
The Seitz and Wickert family would like to share their deep gratitude to the Kewaskum and West Bend First Responders and the Washington County Sheriff's Department for all of their efforts.