Feb. 18, 2019 – Washington Co., WI – Roger D. Rehbein, 61, passed away peacefully February 15, 2019, surrounded by family and loved ones.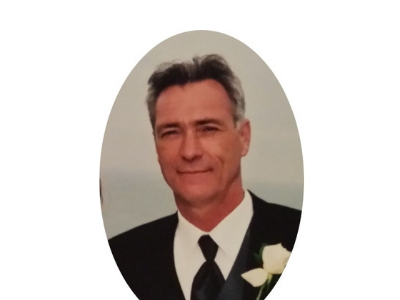 He was born in Milwaukee, WI on April 5, 1957, the fourth child of Thomas and Margaret (nee Anderson) Rehbein.
He is survived by his loving partner, Carrie Schwai, his son Jerry (Lisa) Rehbein, his daughter Rachel (Jason) Trauernicht, his grandsons Anthony and Michael Rehbein, his brother Fred, sisters, Linda (Jon) Behling, Bonnie (Ed) Marshall and Jana (George) Van Gorden, his "step-daughter", Janelle (Kyle) Liermann "papa" to Western, and many nieces, nephews, relatives, and friends. And of course, his devoted dog Lucky.
He was preceded in death by his parents, and sister-in-law Doreen Rehbein.
Roger spent most of his working years in the construction trade primarily as a glass installer. He was a gifted musician and played the accordion, guitar, keyboard, drums and harmonica. A trait that was passed down from his father and now to his son and grandsons.  He formed a band, 'The Cellar Rats', with his son Jerry, brother-in-law Ed Marshall and friends, Tom Morris (also deceased) and Tom Christiansen. His grandson Anthony played with them in the later years. He had a love for boating (also passed on from his father).  He spent many summers boating, fishing, and water skiing with family and friends on Lake Nagawicka, Michigan and most recently on Cedar Lake.
Roger had a deep love for his family, most importantly his son, Jerry and daughter Rachel, and his amazing grandsons. Roger shared a strong love and bond with his partner-in-life Carrie Schwai, who helped him through the last difficult years.  Roger was a charismatic man who was loved by many and was always loyal to his friends. Helping in any time of need.
Visitation is Saturday, February 23, 2019, from 11:30 a.m. to 1:00 p.m. at the Berndt-Ledesma Funeral Home – Hartford. A Memorial Service will follow at 1:00 p.m.
Following the service, there will be a celebration of Roger's life at Cheryl's Club at 3445 WI Hwy 175 in Slinger, WI.