March 3, 2020 – West Bend, WI – Ronald A. McCann "Ron" was reunited with his beloved son, Steve, in their heavenly home on March 2, 2020 at the age of 82. Proceeded in death by his parents Bob and Irene McCann, father-in-law and mother-in-law Rudy and Billie Gasper and his best pal and brother-in-law Jerry Gasper.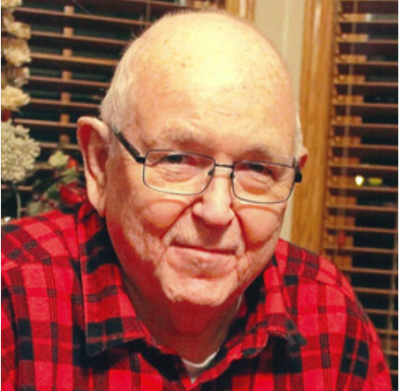 Ron is survived by his sweetheart and beloved wife of 59 years, Judy (nee Gasper) and his loving children, Margaret (Jim) Hogan, the late Steve (Tracy) McCann, Maryellen (Wes) Durow, Maureen Weber and Melissa Hart (Scott Carman). Cherished grandfather of Kellie McCann (Raul Nieves), Lauren (Drew) Geier, Ryan (Becca) McCann, Carlie (Josh) Podewils, Colin Hogan, Neal McCann, Connor Hogan, Cassidy McCann, Chandler Durow, Grant Durow, Evan Hart and Harrison Durow and great-grandchildren Brayton McCann and Cassandra Nieves.
Further survived by sister Pat (the late Ron) Schaefer, brothers Gerry (Jeri) McCann and Dan (Diane) McCann; sister-in-law Anita (Paul) Thoma, brothers-in-law Doug (Sandy) Gasper and Don (Bethine) Gasper and many nieces and nephews.
Ron was a gentle man and a gentleman. He was kind, compassionate and a man of integrity. His focus in life was faith, family and lovingly serving others. His faith formation began as an altar boy at St. Leo's and continued throughout his life. He was always his children's and grandchildren's greatest supporter through every stage of their lives.
Ron graduated from Messmer High School class of 1955. He was retired from Allis Chalmers/ACGO Corporation after 46 years of service, where he was a laboratory technician in the agricultural engineering division. He was a member of the A-C Retiree Big Timers Club and the Knights of Columbus Caspar Rehrl Council 1964.
A Mass of Christian Burial will be held at 3:30 p.m. on Monday March 9 at St Frances Cabrini Catholic Church, 1025 S 7th Ave West Bend, with Rev. Nathan Reesman presiding. Visitation will be at the church on Monday from 1 p.m. until 3:15 p.m. Private entombment at Resurrection Cemetery in Mequon.
A special thank you to the Pavilion and MICU Physicians, RNs and staff at Froedtert Hospital, Wauwatosa, WI. Their care and compassion during this difficult time is greatly appreciated.
Masses are appreciated or memorial donations to the Pancreatic Cancer Action Network in memory of Steve McCann.
I love you deeply ~ Sweethearts forever.