March 3, 2020 – Hartford, WI – Julia M. Zellmer (nee Pivonka), 96, passed away peacefully at Compassionate Heights in West Bend. She was born March 23, 1923 in Klondike, WI to Wencil and Agnes (nee Kust) Pivonka. Julia liked to be outside gardening and taking walks. She enjoyed visiting with people and just loved life!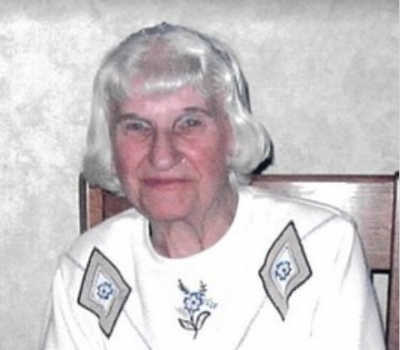 Julia is survived by sisters, Caroline Wagner, Elizabeth Landvatter, Frances VanDreel, many nieces, nephews, other relatives and friends.
Julia is preceded in death by her parents, her siblings Mary, Joseph, Annie (Leo) Valenta, Helen (Robert) Magee, Emily, Anthony (Ila Mae), Loddie (Lorraine), Josephine (Gerald) Feltus and brothers-in-law Donald Wagner, Richard Landvatter, Robert VanDreel.
A Mass of Christian Burial will be at 1 p.m. on Tuesday, March 10, 2020 at St. Joseph's Catholic Church, 818 N East Ave. Waukesha, WI 53186. Visitation will be at church on Tuesday, March 10 from 12 p.m. until 12:45 p.m. A Private Interment will be at St. Wenceslaus in Klondike, WI.
A special thank you to her helpful and caring neighbor on many years, Jeff Shanklin, the staff at Waukesha Memorial Hospital, the staff of Preceptor Home Health Hospice and to the staff of Compassionate Heights in West Bend for their loving care.