Obituary | Ronald J. Kusters Sr., 75
March 9, 2019 – Washington Co., WI – Ronald J. Kusters Sr., 75, passed peacefully on March 8, 2019.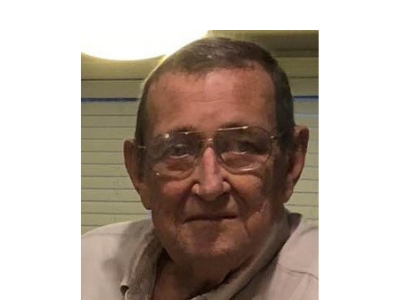 He retired from J.I. Case in 1991 and served in Vietnam with the US Army. He was active in many clubs, including; The Crooked Lake Sports Club, of which he was an original member, The Crooked Trails Snowmobile Club, and IOOB. He was a past Governor of the Racine Moose Lodge #437 where he also earned his Fellowship Degree. Most of all he enjoyed life at his Seasonal Home at Hoefts Resort surrounded by many friends and family.
He will be missed by his wife of nearly 30 years, Diane, his children, Ron Kusters Jr and Kristine Hoeft, Stepson Christopher Redford (Kayla), Son-In-Law Paul Hoeft, Daughter-In-Law Jeana, his Grandchildren, Ryan and Samantha Kusters, Kallie and Kyle Hoeft and granddaughter on the way Amelia Redford, siblings Bob Kusters (Flo), John Kusters (Linda), Pat Koniecki, and Karen Kusters (Brenda) Brother-In-law Bob Kissee, along with many nieces, nephews and friends all of which he cared for deeply.
He is preceded in death by his parents John and Millie Kusters, and brother-in-law Bob Koniecki.
A Moose Lodge Service and Military Honors will be at 2:00 p.m. on Saturday, March 23, 2019 at the Phillip Funeral Home Chapel (1420 W. Paradise Dr. West Bend, WI 53095). Visitation will be at the funeral home on Saturday, March 23 from 11:00 a.m. until 1:45 p.m.