Obituary: Ryan Alexander Leonard, 21, of Fond du Lac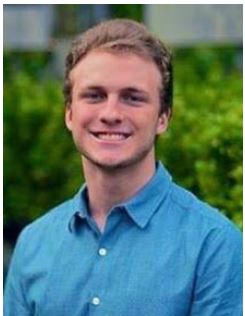 Nov. 4, 2018 – Fond du Lac, WI – Ryan Alexander Leonard, 21, of Fond du Lac, passed away on Tuesday, October 30, 2018.
Ryan was born on January 11, 1997, in Houston, Texas, the son of Douglas Leonard and Denise Greiner. Ryan was blessed with the opportunity to live overseas for the majority of his life, but returned to the U.S. after high school. He was attending UW Fond du Lac studying criminal justice. Ryan's first love in life was always his family and friends. He also enjoyed outdoor activities, nature, and was an avid fisherman. Ryan could often be found watching and analyzing sports, especially professional basketball. He found joy working outdoors with his grandfather.
Those Ryan leaves behind to cherish his memory include his father, Doug; his beloved twin sister, Rachel Leonard; loving grandparents, Carol and Alex Leonard and Dana and Dennis Greiner. He had a special relationship with his aunt and uncle, Dawn and David Cherry. Additionally he will be remembered by his other aunts, uncles, many cousins, and friends.
Ryan was preceded in death by his mother, Denise Greiner.
Funeral services for Ryan will be held at 11 a.m. on Monday, Nov. 5, 2018, at the Myrhum Patten Miller & Kietzer Funeral Home, 350 Main Street, in Lomira with Rev. William Carter officiating.
Ryan's family will greet relatives and friends at the funeral home on Monday from 10 a.m. until the time of service.
The Myrhum Patten Miller and Kietzer Funeral Homes have been entrusted with Ryan's arrangements.