Obituary | Steve Seyfert, 54
March 6, 2019 – Washington Co., WI- Steve Seyfert died early March 2, 2019; It was the completion of his long and challenging journey with an aggressive brain cancer and the culmination of a life of kindness, compassion, and service.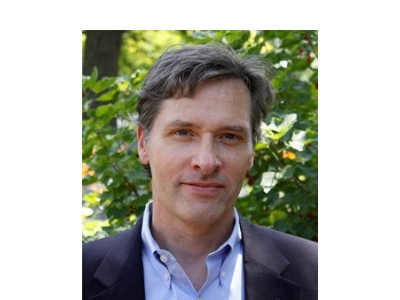 He was the first executive director of the Ozaukee Washington Land Trust and led its formative years during which thousands of acres of natural areas were preserved.
His life ended with a graceful four weeks at the Kathy Hospice in West Bend. It was a time when he was alert and responsive and could receive the immense love of his wife, Alex, his family and friends, and his dog, Dixie. It was also a time when he could let himself be found and gathered in by the divine Love, which he sought after all of his life.
Steve was born on May 31, 1964, into a family deeply rooted in the land of Wisconsin, and he became a man of the land, dedicating much of his life to its protection and preservation. His family farmed the same land in Washington County for generations. He was raised with five sisters in Allenton in the home in which his father had been born. His parents, five sisters, and their families still live close to the family dairy farm, now owned by his sister, Mary, and her husband, Tom.
As a young boy Steve was drawn to nature and the outdoors. When there were a few free hours from farm chores, Steve often spent this time walking through fields and wooded areas with one of the many farm dogs at his side. Walking in nature remained a love of his life, allowing himself to be stopped often by plants and creatures which caught his eye.
Steve attended Allenton Elementary, Slinger Middle School, and Slinger High School, graduating in 1982. He was awarded a college scholarship from the Daniel Boone Conservation League. He attended UW-Washington County and UW-Steven's Point, earning a bachelor's degree in natural resources management. He earned a master's degree from UW-Madison in urban and regional planning.
This eventually led to his passion for protecting and preserving the environment through his work with the Ozaukee Washington Land Trust (OWLT). As its first executive director, he moved it from a fledgling volunteer-run effort to a professional organization. He built a board and raised funds. His farm roots helped him to connect with land owners who wanted to preserve their lands that contained sensitive natural areas. He cut deals for acquisitions and protective easements. Many of the targeted lands lay along the banks of the Milwaukee River and its tributaries and the shores of Lake Michigan in Ozaukee County. The land trust board recently named the longest stretch of Milwaukee River Trail at Fellenz Woods "Steve Seyfert Trail." "He was both our visionary and our get-it-done guy," said Kine Torinus, former OWLT chairperson.
Steve was a spiritual seeker. After his time with the land trust, he traveled to Berkeley, California, to attend the Franciscan School of Theology. Next, he took on the challenge of raising funds for Catholic Nativity Miguel schools that served the most needy: De Marillac in San Francisco and San Miguel in Washington, D.C.
Steve met Alexandra Torinus in the fullness of their lives in 2001 with a casual coffee date. The attraction took 10 years to mature into a beautiful love story. In 2011 they had a second cup of coffee, which led to their marriage in 2012. A couplet on their wedding invitation read: "A coffee date, a decade's wait, another cup, and it was fate."
Among his unfulfilled dreams was a desire to work in the wild with wolves. He was a passionate gardener, photographer, yoga practitioner, and volunteer for environmental organizations and the Elmbrook Humane Society.
Steve led by example. His life and work were characterized by a quiet grace and humility. And always a deep loyalty to a greater cause. It is hard to know his accomplishments or, more importantly, the many lives he touched because he did not talk about these things.
In all his doings he had a wit that was quick, silly, and fun. He affectionately called his sisters, who watched over him closely right up to his death, the "Witches of Eastwick."
Steve was a strong mentor and guide to fourteen nephews and nieces. Friendship was his special gift, and he maintained a remarkable number of long-term relationships.
Several times during the year he played his favorite movie, "It's a Wonderful Life." A story like the ending of that movie played out for him and Alex during his year-and-a-half ordeal with cancer, a story of bountiful giving by family, friends, and the Oxford Place neighborhood in Wauwatosa. They came to sit with Steve for many shifts over many months while Alex worked, and they surprised him with daily gifts of help and caring.
He is survived by his wife, Alexandra, of Wauwatosa, his parents, Harold and Marjorie Seyfert, of Allenton, and his sisters, Suzanne Milkus (Douglas Spaeth) of West Bend, Cindy Kuepper (Mike) of Allenton, Mary Dwyer (Tom) of West Bend, Patti Loomans (Brian) of West Bend, and Kim Pfeifer (Tim) of West Bend; he has fourteen nieces and nephews and twenty grandnieces and grandnephews. Also by father and mother-in-law, Tom and Mary Torinus of Egg Harbor, sister-in-law, Elizabeth Torinus, of Delafield, and his special canine companion, Dixie. Also by lifelong "we've got your back" friends, Ken Cornell, Todd Sprinkmann, June (Hefter) Ernst, and Ron Hefter.
Steve was preceded in death by his sisters, Jacqueline and Jean, paternal grandparents, Walter and Ilma (née Rosenthal) Seyfert, and maternal grandparents, John and Isabelle (née Schulteis) Lofy.
Friends and relatives are invited to attend a visitation from 10:00 a.m. until 12:00 p.m. on Friday, March 15 at the West Bend Country Club, 5858 Co Hwy Z, West Bend, WI. A private prayer service will follow at 12:15 p.m.