March 13, 2020 – West Bend, WI – Vincent "Vince" Paul Walkowski, 94, passed away on Wednesday, March 11, 2020.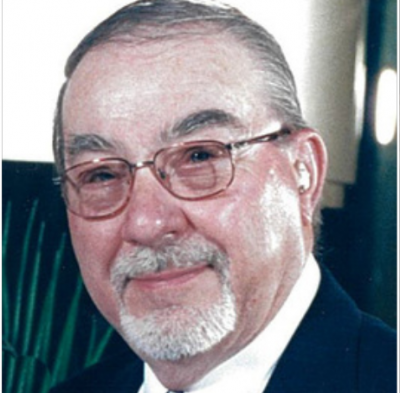 He was born on April 24, 1925 to Leo and Catherine (nee Vomastek) Walkowski. He was raised in Kenosha, graduated from Pio Nono High School, St. Francis Seminary in Milwaukee and was ordained in 1950. After being ordained, he served for a period of 26 years at several churches in northern Wisconsin. After voluntarily leaving the priesthood, he moved to Milwaukee where he took various jobs. In 1980, he worked several years at Alexian Village, where he met the love of his life, Eileen. They moved to Sturgeon Bay in 1988 where Vince pursued his love of carving and woodworking.
Vince loved to read, put puzzles together and do word search books. He loved to socialize and make people laugh. He had a gentle, kind soul and won the hearts of most anyone he came in contact with. But most of all, Vince lived and breathed for his grandchildren. He was their biggest fan and cheerleader.
He is survived by his stepdaughter, Colleen (Bob) Schmitt; grandchildren, Sarah, Amber, and Nick Schmitt, Amanda and Danny Stoecker; and sister Donna (Dan) Krejci. He is further survived by nieces, nephews, other relatives and friends.
Vince is preceded in death by his parents; wife Eileen who passed away in 2012; sister Barbara Barghammer and brother Richard Walkowski.
The Memorial Service will be held on Friday, March 20, 2020 at 6 p.m. at Phillip Funeral Home, 1420 W Paradise Drive, West Bend, with Rev. Mike Koebel presiding. The Visitation will be held at the funeral home on Friday, March 20 from 4 p.m. until 5:45 p.m. In lieu of flowers, memorial contributions appreciated to the Washington County Humane Society (3650 State Road 60, Slinger, WI 53086) or Prostate Cancer Foundation (1250 Fourth St., Santa Monica, CA 90401).
The family would like to extend a special thank you to the staff at Forest View Manor. Vince constantly praised how attentive and caring they were. He felt so blessed to call Forest View his home and enjoyed all the planned activities, and of course, socializing with his friends and caregivers.