Obituary | Wilfred L. Gutschenritter, 86, of Hartford
July 29, 2019 – Hartford, WI – Wilfred L. "Fred" Gutschenritter, 86, of Hartford, passed away peacefully at the Aurora Medical Center in Hartford on Friday, July 26, 2019.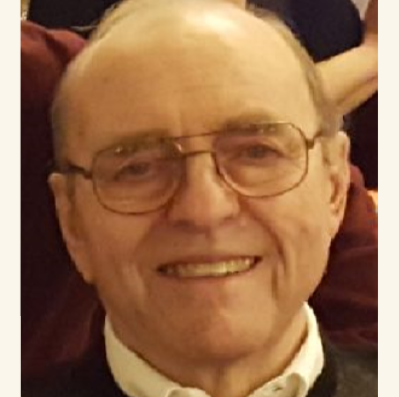 Fred was born January 4, 1933 in the Town of Hartford to John and Adelia (nee Gehl) Gutschenritter. He was united in marriage to Diane Berghammer on October 1, 1960 at St. Mary's Catholic church in Woodland.
After serving in the military and working on the family farm Fred started a position as an oil delivery man, became a consignee for Mobil Oil and eventually established West Side Oil, Inc. Fred proudly owned and operated West Side Oil, Inc. for over 30 years. He loved to socialize with anyone and everyone, listen to polka music, read books and newspapers, talk about the economy, and attend agricultural shows and fairs where he could view old tractors and farm equipment.
Fred is survived by his wife of 58 years, Diane; his children, Edward (wife Julie and children Lauren and Alex, and great grandchild Ellie), David, Robert (partner Kellie and her children Bryan, Jaclynn, Brooke and Noelle) and Gloria (husband Dave and children Zachary, Madison and Ella). He is also survived by his sister-in-law, Dorothy Gutschenritter; and his brother-in-law, Wesley Beaton. He is further survived by nieces, nephews, other relatives and friends.
Fred was preceded in death by his parents, brothers Matt (Dolores), Joe, Eugene and Louis (Dolores); and his sisters, Anita (Norbert) Langenecker, Elizabeth (Jim) Hasler and Mary Beaton.
Family will greet friends and family on Wednesday, July 31, 2019 from 10 a.m. until 12 p.m. at St. Kilian Catholic Church (264 State Street, Hartford). Mass of Christian Burial for Fred will follow the visitation at 12 p.m. with Rev. David LaPlante officiating.
Interment at St. Kilian Cemetery in Hartford.