Obituary | William "Bill" Arthur Isherwood, 86
Jan. 31, 2019 – William "Bill" Arthur Isherwood, born on February 7, 1932 passed on to Eternal Peace January 29, 2019 at the age of 86.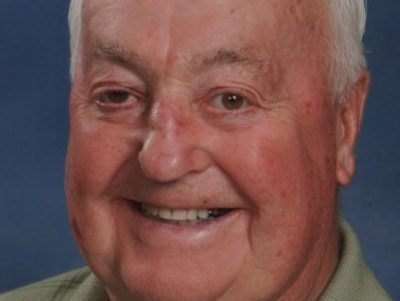 Bill is survived by June, his wife of 65 years, his children, Michael Isherwood, Lori Isherwood, Beth (Danny) Pepprock, Nancy (Mark) Laufenberg, his grandchildren Megan Isherwood, Joseph (Tara) Isherwood, Angela (Chad) Wiechert, Samantha Pepprock, Rececca (Kyle) Wilke, Jack (Maddy) Laufenberg, Justin (Lauren) Laufenberg, Stephen Laufenberg, 5 great grandchildren, and many other family and friends.
A military veteran, entrepreneur, and avid nature lover, but foremost an extremely generous and good-natured person, Bill offered a lifetime of friendship to his family and will be sorely missed.
Visitation is Tuesday, February 5, 2019 from 11 a.m.-Noon at St. Gabriel Catholic Church
Hwy 164 and St. Gabriel Way, Hubertus.  Mass of Resurrection is a Noon.  Private Interment.