July 7, 2020 – Jackson, WI – William "Bill" J. Knepel, 63, of Jackson, passed away at Froedtert Hospital/West Bend on Monday, July 6, 2020.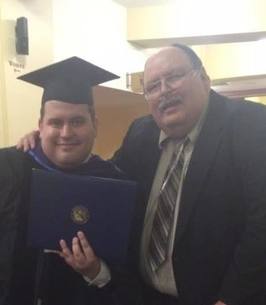 William was born on November 25, 1956 in Hartford to Alvin "Pat" and Lucille (nee Kleiner) Knepel. Graduated from Slinger High School and married Vanessa (nee Paul) on February 15, 1990 in West Bend.
Bill worked at a corrections officer for many years and was skilled at many things. Bill enjoyed fishing, grilling out, board games and breakfast at the Mineshaft. He loved his cat Cinderella and liked spending time with his family.
Bill is survived by his wife Vanessa and son Carl. He is further survived by his siblings Pat Jeschke, Sue (Richard) Beine, Thomas (Jackie) Knepel, Bob (Nancy) Knepel, sister-in-law Donna, nieces, nephews, other relatives and friends.
Preceded in death by his parents, brother Harvey, brother-in-law Heinz Jeschke.
A Memorial Service for Bill will be at 6 p.m. on Tuesday, July 14, 2020 at the Phillip Funeral Home Chapel of West Bend with Father Richard Stoffel presiding. Visitation will be at the funeral home on Tuesday, July 14 from 4 p.m. – 5:45 p.m. Private interment.