Obituary | William Ralph Pennock, 89, of Hartford
September 11, 2019 – Hartford, WI – William R. Pennock "Bill", 89, of Hartford, Wisconsin passed away Sunday, September 8, 2019 at the Pavilion of Glacier Valley Nursing Home in Slinger, WI.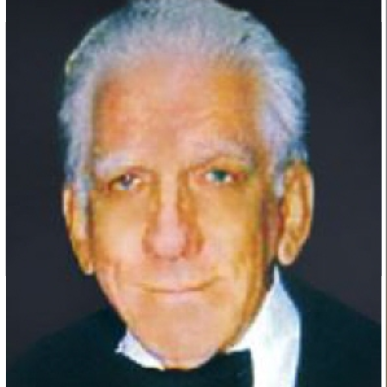 Bill spent many of his later years obtaining a college education. He received the following degrees: Associate Degree in Liberal Arts at Milwaukee Area Technical College (where he was also on the Dean's List), Associate Degree in Computer Information Systems-Technical Support (with High Honors) at Moraine Park Technical College, and a certificate in Advanced Desktop Publishing. Bill enjoyed singing in the Senior Choir in West Bend, dance roller-skating, and ballroom dancing, and volunteering in the ER Department at St. Joseph's Hospital in West Bend.
Bill is survived by his beloved wife of 35 years, Joyce Pennock; his children, William Paul Pennock, Karole Ann (Jim) Konkel, David Lee Pennock, Bonnie Lou (George) Froemming, and twin daughters, Susan Marie and Sally Ann Pennock; grandchildren, Ann (Randy) Hammel, Michelle Pennock, and Joseph Froemming; great-grandsons, Maksim Hammel and Vladimir Dougherty; and sister-in-law, Evie Pennock. He is further survived by nieces, nephews, other dear relatives and friends.
He is preceded in death by his parents; sister, Mary Carter; and brother, Jonathan Pennock.
Funeral Services for Bill will be held Saturday, September 21, 2019 at 3 p.m. at the Shimon Funeral Home with Speaker, Jeff Benton. Family will greet relatives and friends at the funeral home on Saturday from 1:00-2:45 p.m. Private interment in Pleasant Hill Cemetery, Hartford.
In lieu of flowers, memorial contributions to Joyce Pennock, who will distribute them at her discretion are appreciated.