March 25, 2023 – Jackson, WI -Gerald "Jerry" Boldt, 87, of Jackson, passed away on Wednesday, March 22, 2023, at Froedtert Menomonee Falls Hospital.
Jerry was born on March 20, 1936, in Wauwatosa, to the late Raymond and Lucy (nee Neufeldt) Boldt. On September 29, 1956, he was united in marriage to Marlis Jean Boeldt at Good Shepherd Lutheran Church in West Bend.
Jerry worked at Wagner Manufacturing and later at Milsco Manufacturing. He then was the owner and operator of Hopps N Schnapps/Do-it-Best Hardware in Jackson. Jerry was a member of the Jackson Lion Club and was former president of the Village of Jackson. He loved hunting and his annual Elk hunting trip to Colorado, camping, and playing his guitar. Jerry especially enjoyed spending time with his family and will be missed by all who knew him.
Those Jerry leaves behind to cherish his memory include his three children, Kristine (Patrick) Riebe of Kendall, Korrine (Gene) Zimmerman of Jackson, and Kurtis (Debra) Boldt of Jackson; five grandchildren, Brandee (Chad) Michels, Tanya (Travis) Watry, Chad Zimmerman, Collin (Brooke) Boldt, and Conner (Julia Stier) Boldt; eight great-grandchildren, Conner, Alissa, Beckett, Charlotte, Mildred, Levi, Chad Jr., and Emerson; two brothers, Robert (Beatrice) Boldt and John (Patty) Boldt; a sister, Patricia (Herbert) Sponholz; two brothers-in-law, Ronald (Darlene) Boeldt and Randall (Jayne) Boeldt; sister-in-law, Sherry (Roger) Sauter; other relatives and friends.
A funeral service in remembrance of Jerry will be held on Friday, March 31, 2023, at 1:00 p.m. at St. John's Evangelical Lutheran Church, 809 S. 6th Avenue, in West Bend. Burial will follow at Washington County Memorial Park.
Jerry's family will greet relatives and friends at the church on Friday from 10 a.m. until 12:45 p.m.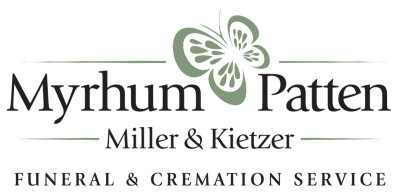 The Myrhum Patten Funeral & Cremation Service have been entrusted with Jerry's arrangements. Additional information and guest book may be found at myrhum-patten.com.