January 22, 2022 – Washington Co., WI – Businesses around West Bend and Kewaskum are showing their Olympic spirit as LED signs cheer speedskater Jordan Stolz, 17, and snowboarder Courtney Rummel, 18, as the pair take off next week to compete in the Winter Olympics in Beijing.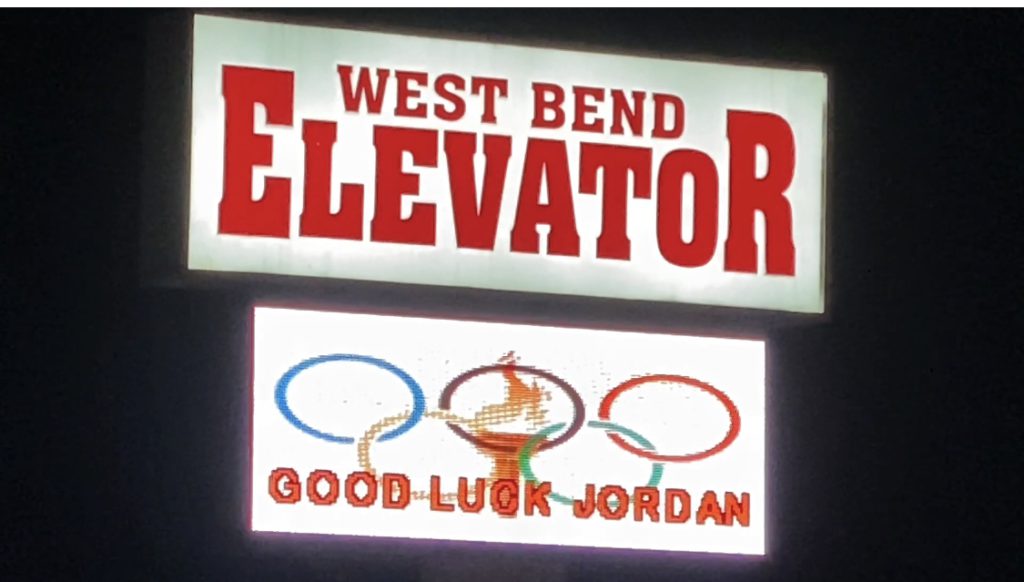 Stolz stamped his ticket during competition a week ago at the Pettit Ice Center in Milwaukee.
Rummel was notified Friday, January 21 that she made the 26-member snowboarding team.
Click HERE to SUBSCRIBE to FREE local news at
Neighbors in the community are rallying around the news.
The Kewaskum Area Chamber of Commerce is selling yard signs to cheer Jordan Stolz.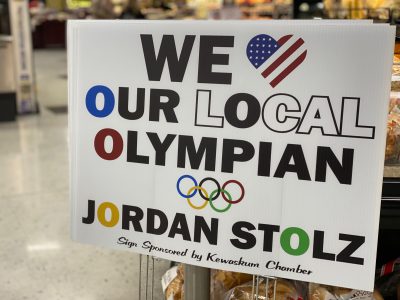 Local businesses are following up in red, white, and blue fashion with signs of their own including the Dairy Queens in West Bend and Kewaskum.
Prior to the athletes leaving next week, please add your tribute photo of encouragement as they represent the U.S.A. at the Winter Olympics in Beijing.