On a history note – can you identify the photo?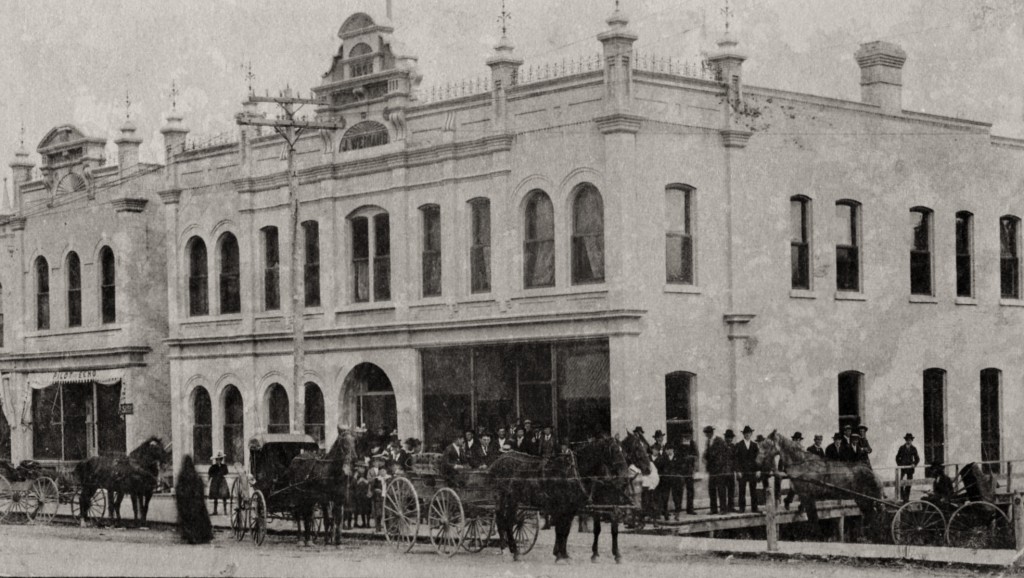 Today's history photo is courtesy historian Terry Becker who wrote, "As you may know by now, the Hausmann Building (Candyman) was built in 1894. The Washington County Pilot ~ Echo was one of the first occupants and eventually built their own building about a block south. The Pilot was very much like the http://www.washingtoncountyinsider.com of its day. They handed out free pre-addressed post cards and encouraged locals to share information – (early cub reporters). They also loved that location near the walkway/ footbridge to the railroad depot as they could closely monitor the coming and goings in and out of downtown. The Pilot was first published in 1892. The building was later occupied by the National Tea Store and West Bend Pharmacy. "
On a trivia note – can you name the building to the north of the Hausmann Building/ Pilot ~ Echo?