Oct. 9, 2018 – Fire Prevention Week is underway. During Fire Prevention Week the goal is to educate children and adults on being safe in case of a fire.  Across the nation firefighters will attempt to decrease casualties caused by fire through a week long education opportunities.
The theme for this year's Fire Prevention Week is: Look, Listen, Learn.  Be aware of your surroundings because fire can happen anywhere.  Look for places fire could start around your home, your work place and the places you have fun at.  Listen for the sound of the smoke alarm.
Test your smoke detectors, if they are 10 years old replace them.  Do a drill so all know what to do and where to go.  Finally, Learn two ways out of every room and out of your house.  Make sure all doors and windows are cleared of any clutter.
Listed below are Fire Prevention Week activities that the Washington County Fire Departments are hosting:
Allenton Vol. Fire Department and St. Lawrence Fire Company    Pancake Breakfast & Open House on Sunday, Oct. 14, 8 a.m.-12 noon at the Allenton Fire Station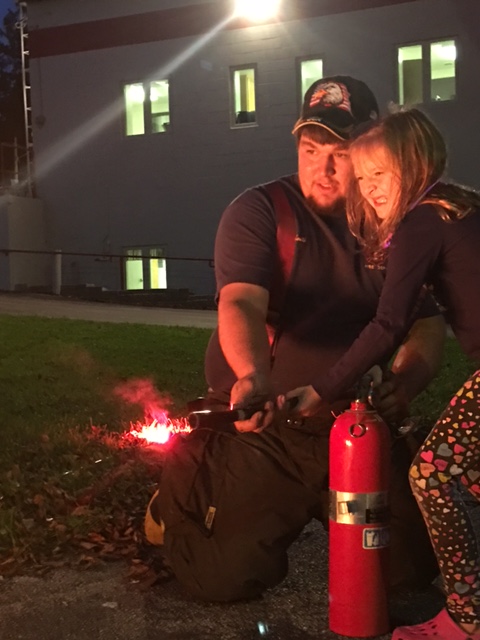 Boltonville Fire Department           Open House at Boltonville Fire Station on Monday, October 8, 6:00-8:00 pm
Fillmore Fire Department               Open House at their Station on Saturday, October 13, 1:00-3:00 pm
Germantown Fire Department        Fire Safety Fair at Station #2 on Edison Drive, Saturday, Oct. 6; 10:00 am-2:00 pm
Hartford Fire-Rescue                  Open House along with Hartford Autumn Fest, Fire Station on Saturday, Oct. 6, 2018, 10 am – 1 pm
Jackson Fire Department               Open House at the Jackson Fire Station on Wednesday, Oct. 10 6:00-8:00 pm
Kewaskum Fire Department         Open House at the Kewaskum Fire Station on Thursday, Oct. 11, 6:00-8:00 pm
Kohlsville Fire Department            Open House at their station on Saturday on October 6, 2:00-4:00 pm
Richfield Fire Company                 Fire Prevention Week Kick-Off at RFC Station 2 on Friday, Oct. 5, 6:30-9:00 pm
Slinger Fire Department                Open House at the Slinger Community Park on Tuesday, Oct. 9, 6:00-8:00 pm
West Bend Fire Department           Open House at Station #1 on Saturday, Oct. 6, 10:00 am – 1:00 pm