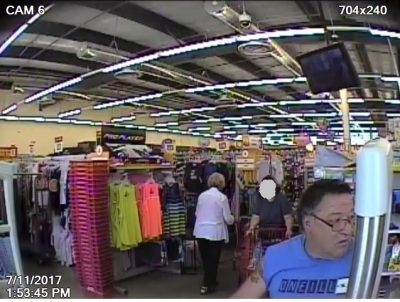 July 12, 2017 – Oshkosh, WI – The Oshkosh Police Department is investigating the death of a 24-year-old male from Oshkosh who was transported by ambulance from behind a business in the 2000 block of Jackson Street to Mercy Hospital in Oshkosh on Tuesday, July 11, 2017 at about 2:35 p.m., where he was declared deceased. The cause of death is unknown at this time.
Oshkosh Police are attempting to establish a timeline as to the events leading up to the 24-year-old's death. An autopsy was scheduled for today. Results will not be available for several weeks.
Oshkosh Police has shared a photograph (above) of a man who alerted an employee at a business to call 911 in regards to the 24-year-old male. Oshkosh Police want to talk to the man and is being sought out only as a potential witness.
Oshkosh Police believe this is an isolated incident and the public is not in any danger.
If you are the man in the photograph, recognize the man in the photograph and have his name; or if you have more information in regards to this incident, please call Detective Kari Pettit at (920) 236-5267.
If you have information about the death, but wish to remain anonymous, please contact the Winnebago County Crime Stoppers at (920) 231-8477; or text IGOTYA and your tip to 274637; or send a tip through the website at www.winnebagocrimestoppers.org.