April 19, 2020 – Washington Co., WI – Took a hike to Polk Kames State Ice Age Trail. One of the entrances is located on Arthur Road/Highway NN just west of the old Diefenbach Corners and east of St. Luke Lutheran Church on Highway 144.
The gravel parking lot off Arthur Road was full of vehicles; some resorted to parking on the road. The trail was dry…. mostly and out of the wind. So nice by the farmers field that it was relatively hot. The woods and surrounding treeline helped knock down the brisk wind. Temperatures were comfortable in the 50s.
Lotta croaking and chirping by the frogs in low-lying wetlands full of cattails.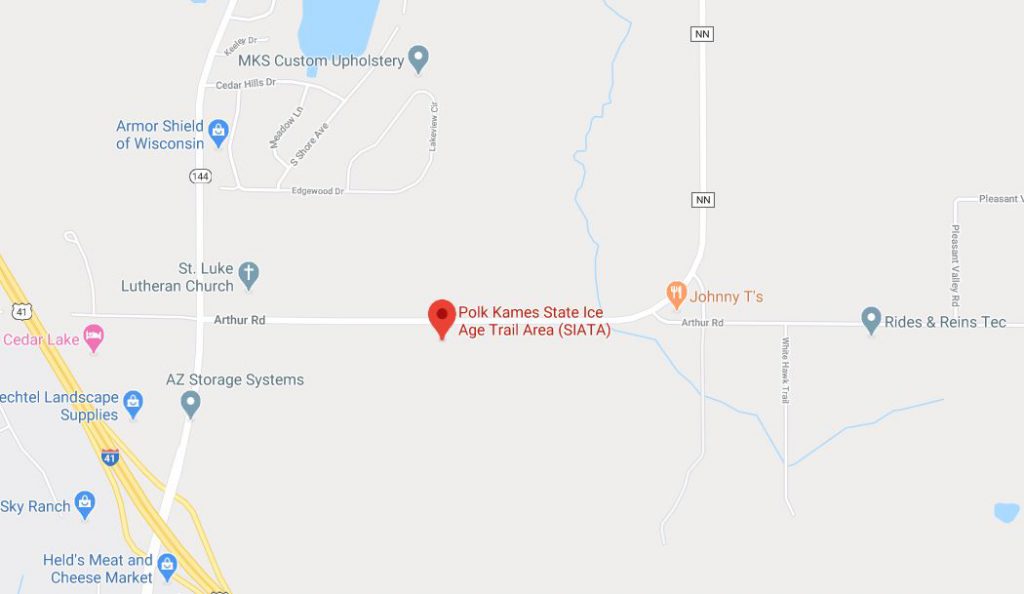 Spotted a brilliantly colored mallard with an iridescent-green head and bright yellow bill; he was paddling along behind the brown hen.
Other families on the trail said they saw a snake or two.
A write up from the Cedar Lakes Conservation Foundation says….
It's a mix of forest, wetlands and farm fields with 2.8 miles of trails that wind through the second largest cluster of Kames in the state. Kames are steep hills — a leftover land form from the last Ice Age that resulted as the glaciers retreated. They are made of glacial till composed of gravel, sand and rock. Early settlers used these steep hillsides for timber and grazing, but luckily much of the pre-settlement plant composition still persists in the forest.
Click HERE to read more.
Where did you hike today?