Slinger, WI – Matthew Andres Pfund, 18, of Slinger WI, was called to his heavenly home on November 17, 2022, while surrounded by family and friends.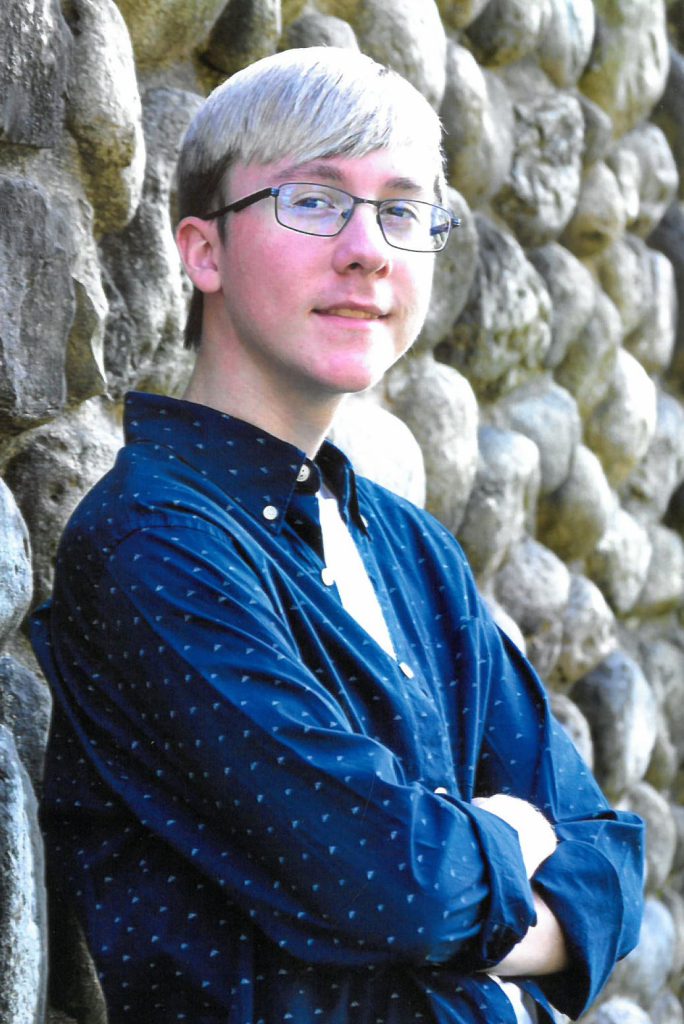 Matthew was born on May 10, 2004, to Ryan and Sandra (nee Echeverry) Pfund in Milwaukee, Wisconsin. Matthew was a member of Morning Star Lutheran Church, where he was confirmed on March 17, 2018.
It was here that Matthew found his passion for the Lord. Matthew's unwavering faith, trust, and commitment to Christ impacted everyone who came in contact with him. It was important to Matthew that the verse he carried with him, Proverbs 3:5, "Trust in the LORD with all your heart; and lean not on your own understanding," was shared with those around him. Pastor Charles Raasch and the staff have supported Matthew's faith journey every step of the way.
Matthew graduated from Slinger High School in June 2022. Matthew met many of his close friends while playing soccer and those friendships branched out to include these special friends; Nick Meller, Cameron Koch, Angel Alvarez, Sam Verhagen, Charlie Foerster, Silas Green, Connor Jensen, Owen Rettler, Aaron Evraets, Zach Hafemeister, Talon Vorpahl, AJ Smerz, Jacob Rasimus, Austin Sworske, Drew Allen, Grayson Krueger, Tou Thao, Tyler Bossert, Brandon Donahue, Luke Nettesheim, Alex Weseljak, Grant Ruback, Braden Joecks, Peter Foster, Nate Darin, Ryan Kobs, Ryan Fuerstenberg, Ben Egelser, Brennen Reese, Dustin Jacak, Caleb Kurth, Dom Deist,  along with their parents and many other friends that remained steadfast and at his side through the end.
We would like to thank Dr. George Frommell (4 years) and Dr. Katherine Kormanik (14 years) who provided Matthew's pediatric care.
A special thank you to Dr. Meghen Browning and the staff at Children's Hospital of Wisconsin who provided love and care throughout Matthew's 2-year, 9-month cancer journey.
Throughout Matthew's journey, there has been an outpouring of support from his extended family, friends, the community, both Slinger and Jackson, local businesses, the Slinger and Jackson Moms, friends, and neighbors.
We would like to extend a heartfelt thank you to Slinger High School staff and soccer coaches, who not only loved and supported Matthew, but continue to do so for Zachary and Alyssa; to Nick and Tim of Stortz Custom Homes who remodeled our staircase for Matthew's chair assist and floors; to Jason at Drexel Floors; Capital Heating and cooling, who gifted us a duct cleaning and air purifier; to Fill-n- Chill and the Beaudry Family for their fundraising events; to Slinger Speedway and Lynn Wagner who helped provided "A day at the track and pit" for Matthew; to Live4today and Allison Phillips for making Matthew the first recipient of a Wish from Live4today and making Matthew a part of the Wave Soccer Team for a day as well as the team players continuing their support through his journey; to the Make a Wish Foundation for granting Matthew's wish for a camper to make memories in; to Melissa Green for coming to our house for haircuts to make sure Matt and our family kept healthy due to COVID; to friends Jenny Hendricks, Nichole Williams, Sandi Okruszynski, Melissa Anderson, and Julie Fotie who organized the #TEAMMATT page, yard signs and meal train and to Jo-ann Suzal, Monica Reina, Jennifer Lindahl, Dawn and Bryan Koutsky, Maria Guerra, her son Jorge Argote, Sharon Russel, Laura Egelseer, Linda Kurth, Maureen Kruse, Heidi Fuerstenberg, Richelle Deist, Gina Meller, Michele Piechowski, Sherrie Reuter and many more, for their love and support every step of the way.
Besides Matthew's faith and humor, he was passionate about his family, friends, soccer, video games, football (especially the Packers and Steelers), the Brewers, and Nascar and favorite driver Denny Hamlin.
Matthew is survived by his parents, brother Zachary, sister Alyssa, his Grandparents Zoila Chiriboga, William (Ruth) Pfund, Aunts Katherine, Aprille (Daniel), Uncles Ruben, William C. (Jill), Rob (Julie), his many cousins, friends, and his beloved dog, Bristol. Matthew was proceeded in death by Great Aunt Sandy, both paternal and maternal Great Grandparents, and his cousins Helayna Jaelin Echeverry and Aiden Michael Echeverry.
The Visitation will be held on Thursday, December 1 from 4:30 p.m. to 8:30 p.m. at Morning Star Church, N171W20131 Highland Road, Jackson, WI 53037. Additional visitation at church on Friday, December 2 at 9 a.m. with a service to celebrate Matthew's life and eternal life at 11am. There will be a private committal later that day.
Matthew felt it was important to donate his tumor for scientific research. His type of cancer was Mesenchymal Chondrosarcoma, so in lieu of flowers, please consider making a donation to the Children's Hospital MACC Fund Center in Matthew's name.
To donate online: https://maccfund.org/memorial-donation/ or to donate via check: MACC Fund, Attn Alli Neumann, 10000 W. Innovation Dr. Suite 135 Milwaukee, WI 53226