Photo Gallery | It's beginning to look a lot like Christmas in Downtown West Bend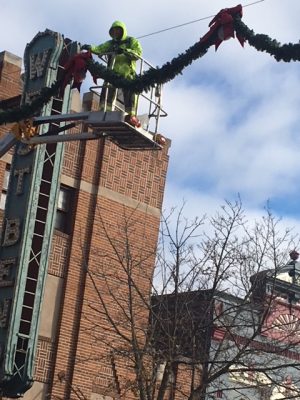 Nov. 17, 2017 – West Bend, WI – The West Bend Christmas Parade is Sunday, Nov. 26 and early Thursday morning volunteers from the DIVA group, Downtown West Bend Association and the city of West Bend spent a couple hours decorating the downtown Main Street for the holiday.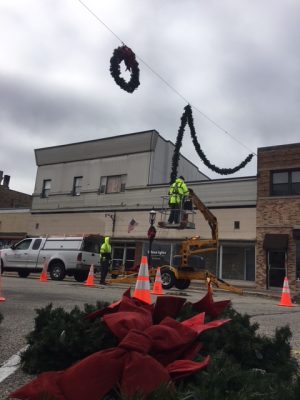 Brilliant red bows and green wreaths were strung across the roadway and white lights and red ribbons were hung on the lampposts.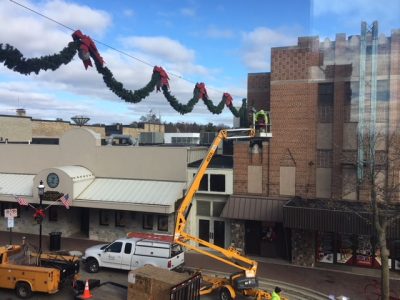 A big thanks to Brian Culligan at West Bend Tap and Tavern and Hankerson's Country Oven Bakery for the hot coffee and fuel after the morning effort. Many hands made for quick work.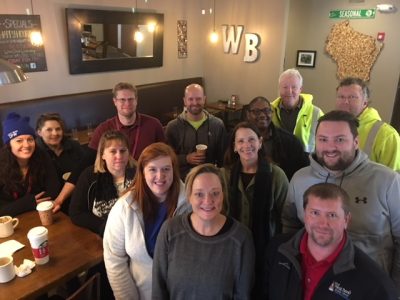 Now mark your calendar for Sunday, Nov. 26 and the annual West Bend Christmas Parade. This year's theme is Christmas Memories.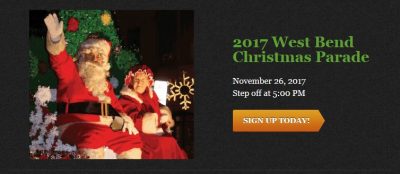 Click HERE for more details.