Photo Gallery: New mammoth silo changes the landscape at West Bend Elevator
May 24, 2017 – West Bend, WI – There's a new silo on campus at West Bend Elevator on County Trunk Highway D and it's quite the mammoth contraption.
Construction started a couple weeks ago as crews built the roof first and then raised the silo from there. A crane was then brought in for one day as the side panels were riveted into place.
The silo is about 80-feet high and the base includes 80-feet of cement.
"That'll hold 300,000 bushels," said company Vice President Doug Gonring.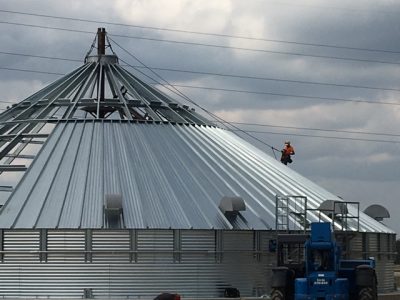 The new silo is made up of 19 rings of panels and will be used for storage.
In comparison, a silo being built at Adell Cooperative, located just west of Batavia, is 188-feet high. "That's a pig of a bin," said Gonring.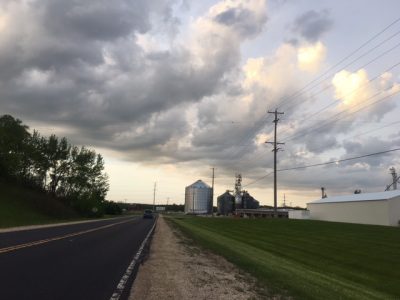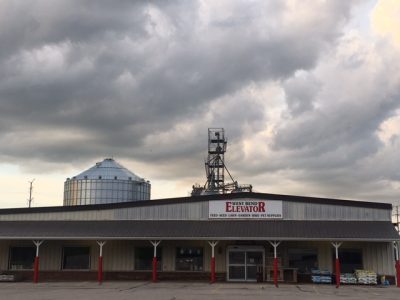 Standing next to the other three silos it looks like one of those Russian nesting dolls.