Photo Gallery: Peter James German Jr. of West Bend honored with Eagle Scout Award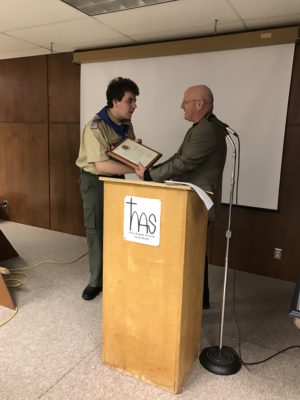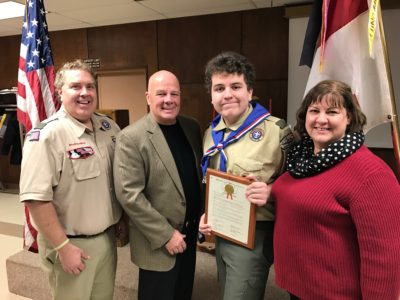 Dec. 20, 2016 – West Bend, WI – A mighty respectable moment on Monday in the Walnut Room at Holy Angels School as Peter James German Jr. received his Eagle Scout Award.
German received a pair of certificates including a signed certificate with a gold seal from the state Senators and he received a plaque from County Board Chairman Rick Gundrum and County Clerk Brenda Jaszewski.
Photos courtesy Peter German Sr.