Signs are in place at the new Pizza Hut in West Bend
The Wisconsin Hospitality Group, LLC has leased 1,613 square feet from Brixmore Paradise Pavilion, LLC. A build out of the interior is underway.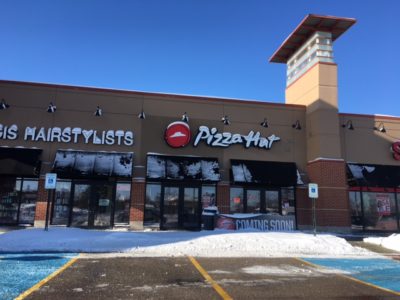 The new store will not have a drive thru. However if you look at the current trend the other pizza shops in the community have a similar strategy. Papa Murphy is a walk-in and pick up your order, so is Dominoes, Marco's, and Papa John's.
As far as seating for Pizza Hut is concerned, the Wisconsin Hospitality Group has yet to specify the layout of the interior but early discussions have indicated a couple tables will be available.
The opening date of the new Pizza Hut is expected to be within the next 30 days.
Pizza Hut closed its West Bend store on Highway 33 on Feb. 1, 2016.