Photo Gallery: Santa arrives at the West Bend Airport. Members of Kettle Moraine EAA Chapter 1158 roll out the red carpet
Dec. 11, 2016 – West Bend, WI – There were quite a few distractions for children and their families early Saturday morning at the West Bend Airport as neighbors awaited the annual arrival of Santa Claus.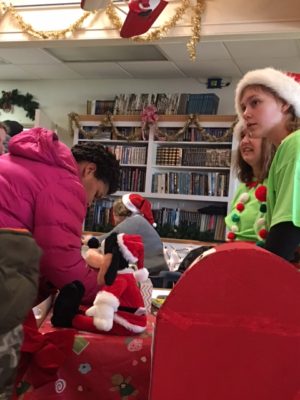 Members of the Kettle Moraine EAA Chapter 1158 offered children a chance to color a picture of Santa and his reindeer or write a letter to Santa; there was also the Santa parachute drop and families could enjoy a pancake breakfast.
Just before 8:30 a.m. under sunny skies and crisp temperatures families gathered on the tarmac awaiting Santa's arrival.
"He's coming from the North Pole," said one little boy in a blue Pokemon knit hat.
The anticipation grew.
"He's about 2-minutes out," said Don.
Santa was in contact with the ground crew.  Two minutes grew to 4 minutes and it seemed to get ever colder as the wait continued.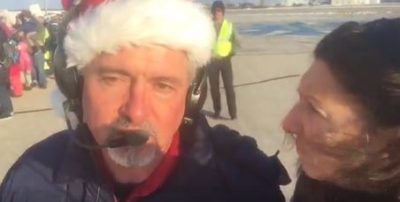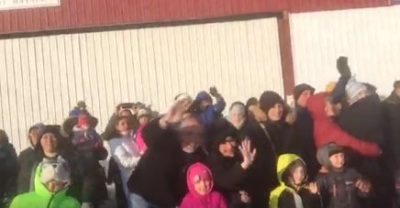 Finally a red helicopter was spotted to the east. Everyone looked skyward and directly into the sun…. but sure enough here came Santa!  Frozen hands gave a stiff wave hello as Santa made an initial pass. Then a sea of parents moved their children inside to stand in line for a chance to visit and share their wish lists.