Roads snow covered and slippery across Washington County. Motorists encouraged to leave a little earlier for church this morning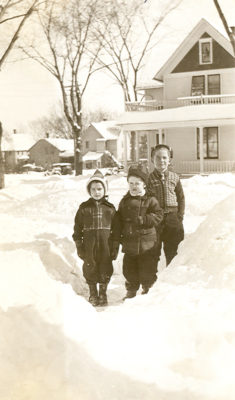 Dec. 11, 2016 – Washington, Co., WI – It's expected to be a slow ride to church this morning as the Washington County Sheriff's Department said roads are snow covered and slippery. Snow began falling around 6 p.m. Saturday. Plows and salters were called into action. As of 5 a.m. the snow continued.
The National Weather Service said Washington County and the surrounding communities are under a Winter Weather Warning until 8 p.m. Sunday.
Watch for accumulations of 4 to 7 inches of snow. What did you get in your neighborhood?
Photo courtesy Carol Strack.