Photo Gallery: Tommy Schwai celebrates 60 years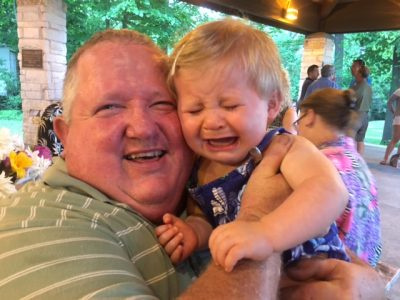 June 18, 2017 – West Bend, WI – Tommy Schwai spent Saturday afternoon celebrating his 60th birthday with about 100 of his closest friends and family.
"It's just another day," said Schwai while welcoming handshakes and hugs.
Nobody left Tommy's party hungry as there were plenty of homemade brats, fabulous salads and heavenly desserts. Tommy's favorite was the pineapple upside down cake.  "We're not going to blow out the candles because they're sitting on the counter at home," said Tommy's wife Kathy.