Police with weapons drawn at 7th Avenue and Hickory in West Bend
Feb. 14, 2019 – West Bend, WI – UPDATE: Just after 1 p.m. West Bend Police took one man into custody. Nobody was injured following a nearly one-hour standoff.
Original story posted below.
11:30 a.m. There's heavy police presence in West Bend in the area of Seventh Avenue and Hickory Street.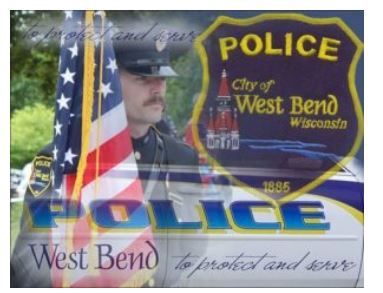 Neighbors said a man is reportedly hiding in a home.
UPDATE: Officers have entered the home. Police have ordered the man to come out of the home. "Come out with your hands up. You are under arrest," said police.
Police have surrounded the tan duplex. Law enforcement are armed with protective shields and weapons drawn.
Authorities are telling the suspect he will be safe if he surrenders.
More than a dozen officers are on scene with weapons drawn.
The incident reportedly started around 11:30 a.m.
Neighbors say they've been ordered to stay inside their homes.
The alley on Seventh Avenue between Hickory and Walnut is blocked off by squads.
Calls have been place to West Bend Police.
This is a working story and more details will be posted when information becomes available.
Photo courtesy Jeff McGee