Washington Co., WI – Election Day is Tuesday, August 9, 2022. Polls open 7 a.m. – 8 p.m.
Remember this is a partisan election which means you can only vote in one party on the ballot.
Neighbors in Washington County click HERE to see races on your

August 9, 2022 ballot.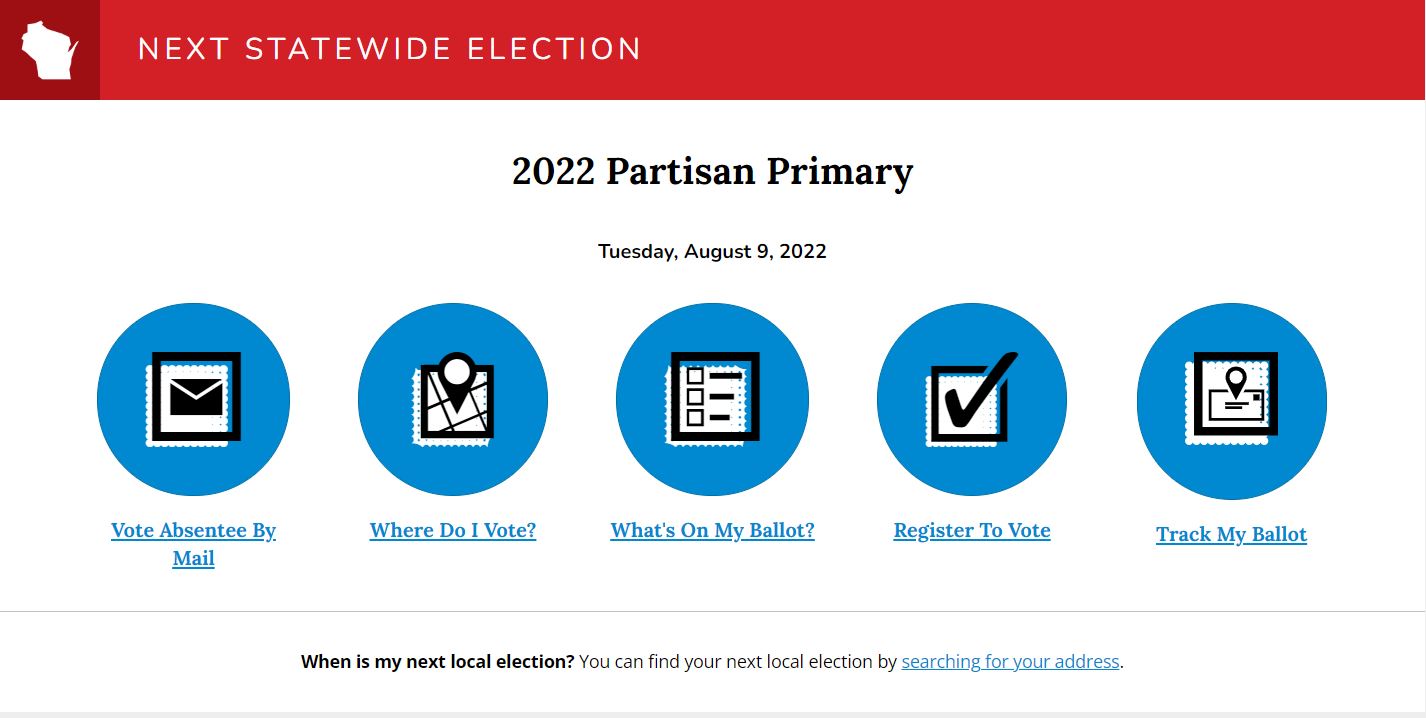 Remember to bring a photo ID to the polls.
Click HERE to find the races on your ballot
Below is a sample ballot for August 9, 2022 – there are 2 sides to the ballot.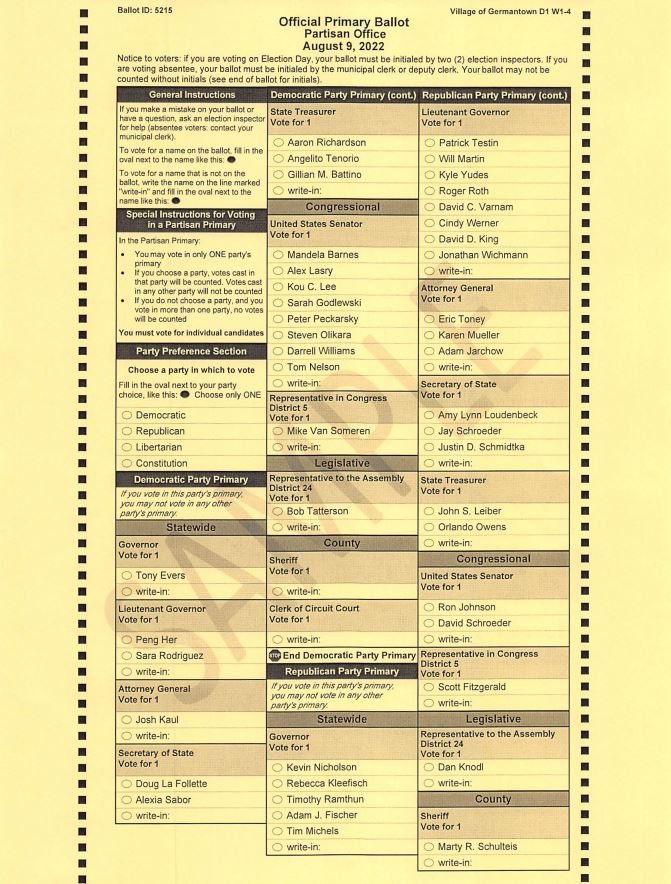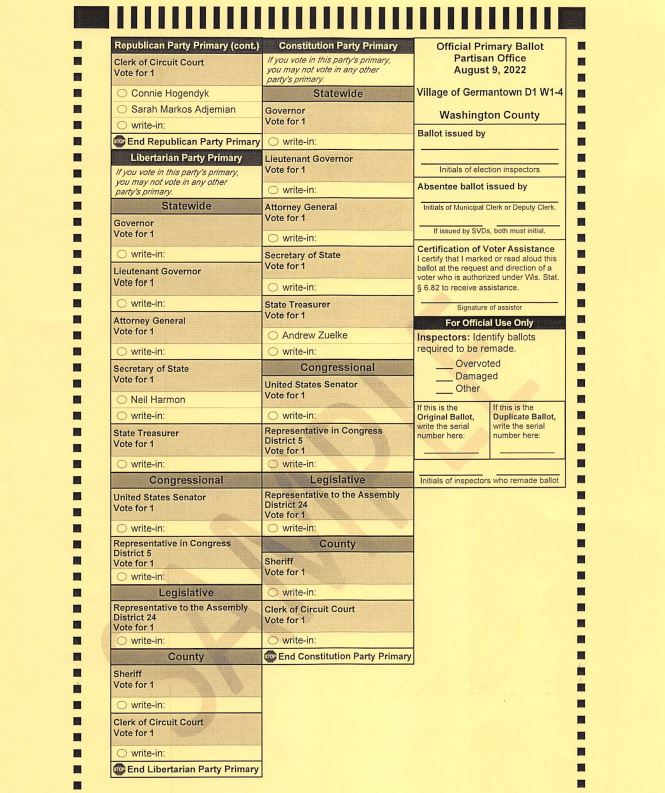 Election Day is Tuesday, August 9 with all three normal polling places in Hartford open including the Rec Center for voters in District 1, City Hall for those in District 2 and the Jack Russell Memorial Library for those in District 3.
Below is the latest list of polling places in the City of West Bend, WI.
Anyone who is not sure in which Aldermanic District he/she resides, may call the West Bend City Clerk's Office at 262-335-5103.  All polling places are accessible to disabled voters.
Unofficial election results will be posted at WashingtonCountyInsider.com as soon as numbers are available after polls close at 8 p.m.